Bright and Flavorful Verde Sauce
What better way to brighten your meal than with this intensely flavored tomatillo and poblano based sauce.
Why Not?
Slow simmered pork shoulder, grilled chicken or a vegetable verde chili, the possibilities are endless when you use this sauce along with the Southwest Season Mix.
Take your next camping trip to a whole new flavor level by making up a batch of this delicious verde sauce and freezing it. You can help your cooler stay cold with the frozen sauce; you can even pre-marinade your proteins then freeze them in a food storage container or zip-top bag.
Once at the campground, safely thaw your sauce and add it in a dutch oven with some sautéed vegetables a bit of rice and chicken, pork or beef. Cook and enjoy the deep smoky flavors along with the bright citrus from the tomatillos.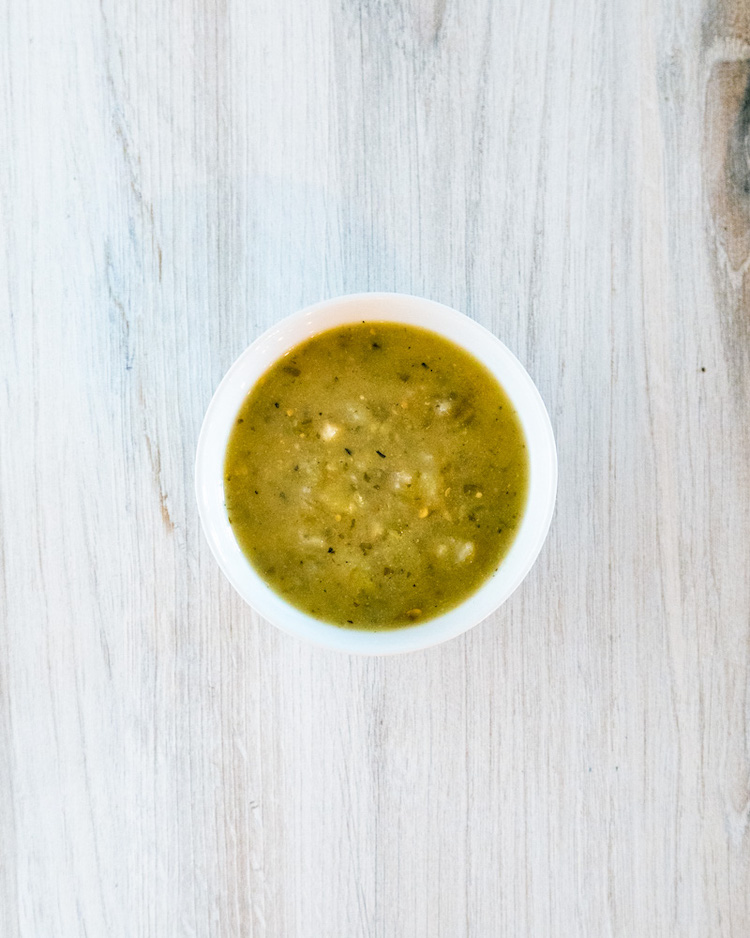 Ingredients
8 tomatillos, husked and rinsed
6 Hatch Chiles rinsed**
1 jalapeno, stem and seeds removed
2 large poblano peppers, stems removed
2 medium onions, chopped (about 2 cups)
6 cloves of garlic minced
3 Tablespoons olive oil
** If Hatch chilies are not in season or not available in your area substitute with Anaheim chilies** ?
Instructions
Heat oven to 425 degrees. Cut onions in half and place in a large bowl, place whole peeled garlic cloves in bowl, place the washed tomatillos, Hatch chilies, jalapenos and poblanos peppers in the bowl, too. Add the oil to the bowl, toss the peppers, onions and garlic until well coated.
Line a baking pan with parchment paper, spray with non-stick spray.
When oven is at temperature place peppers, onions and garlic on the parchment lined pan and cook for 30 min, turning every 10 minutes. ?
Remove the baking pan from the oven and cover with plastic wrap.
Let sit for 10 minutes. Uncover and remove as much of the skin from the peppers and tomatillos as you can.
You can also remove the seeds from any of the peppers if you don't want it too spicy. Add the roasted tomatillos, peppers, onions and garlic into a large blender. Be careful the mixture will be hot, blend until smooth.
Set-aside until ready to use.
Good for 4 days in the fridge or 3 months in the freezer.
7.8.1.2
81
http://thecampgroundgourmet.com/verde-sauce/