Spiced Cinnamon Butter
What better flavor punch to add to fried chicken than a mixture of brown sugar, cinnamon, and red chili flake?
The crisp, golden skin of your friend chicken will absorb all that buttery goodness while leaving an outer coating of sweet and spice. You won't need the maple syrup I promise if you are making chicken and waffles, this compound butter does it all for you.
What if you are sautéing up some butternut squash or sweet potatoes? This spiced cinnamon butter adds the silkiness butter is known for and deep caramel flavors from the brown sugar. Looking for a sweet and spice addition to a dessert? How about home made donuts with this butter as the glaze? However you use the spiced cinnamon butter it will be amazing.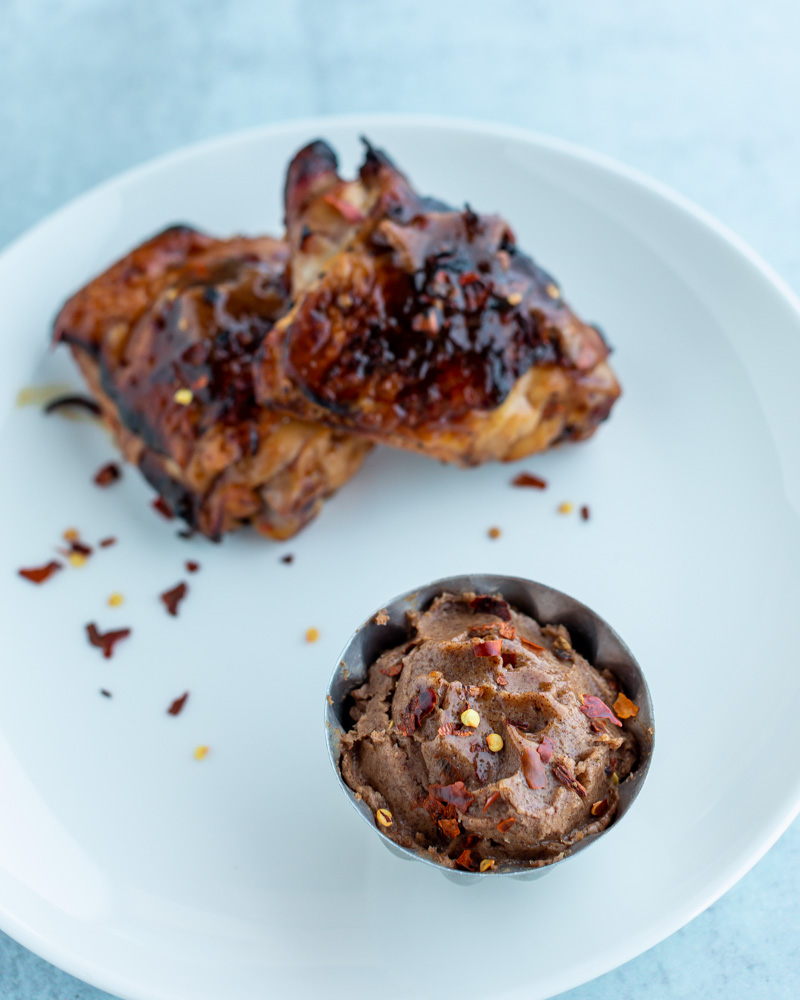 Ingredients
1 stick unsalted butter, softened
2 teaspoons dark brown sugar
2 teaspoons cinnamon
½ teaspoon red chili flake
pinch of sea salt
Instructions
Mix all ingredients in a bowl and place in a small freezable container, will keep for up to 3 months. Best on biscuits, cornbread, roasted sweet potatoes and grilled chicken.
7.8.1.2
83
http://thecampgroundgourmet.com/spiced-cinnamon-butter/