Southwest Seasoning Mix
Making a homemade southwest seasoning mix is quick and easy, cost effective and full of rich smoky flavor.
Every dish from fajitas to grilled steaks will burst with bold, bright and delicious southwest flavors. Like ground cumin with its warm and earthy flavor, ground coriander and its light lemony taste balances the rich and warm spice of the chili powder. In addition if you would like a salt free southwest seasoning mix, omit the sea salt.
Simply use it as a dry rub or a marinade to season chicken, turkey or fish. Sprinkle it over fresh salsa, mix in a bit of the seasoning mix to sour cream for a delicious smoky vegetable dip.
Additionally mix it in with hummus and spread on a warmed tortilla with shredded chicken for a flavor-packed wrap.  The possibilities are endless–beef tenderloin, grilled vegetables and more.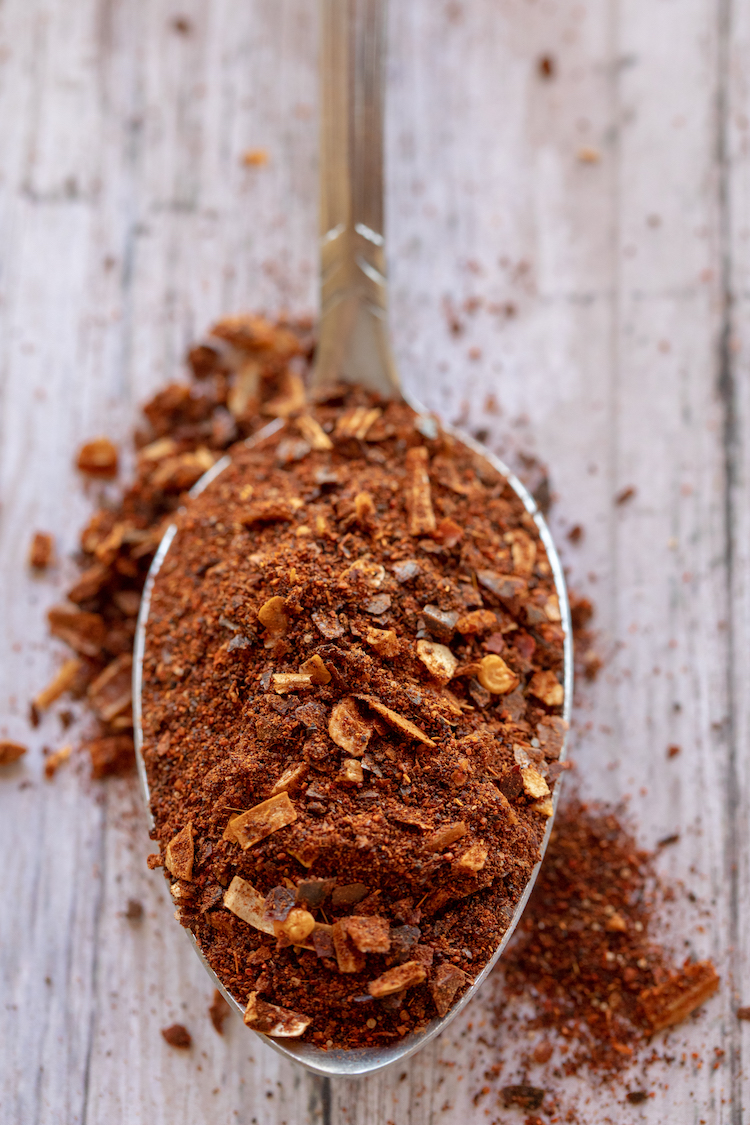 Ingredients
3 teaspoons chili powder
3 teaspoons ground cumin
2 teaspoons sea salt
2 teaspoons fresh ground black pepper
1 teaspoon ground coriander
1 teaspoon dried oregano
1 teaspoon garlic powder
1 teaspoon onion powder
1 teaspoon paprika
1/2 teaspoon dried red chili flake
Instructions
Place all ingredients into a mason jar, place lid on and shake well. Keep in your pantry up to 6 months.
Can be doubled.
Can be used on chicken, beef, turkey, pork and vegetables.
7.8.1.2
65
http://thecampgroundgourmet.com/southwest-seasoning-mix/