What can be easier at the campground than cooking a kabob? Well these shrimp kabobs are not only easy to prepare but they are delicious!
Pale Ale has one of the best flavors its fruity and yet it also has a bright citrus flavor, add in some honey to boost the sweetness and then a good amount of garlic to create the best marinade for shrimp.
From making the marinade to skewering the shrimp then grilling it you are looking at the best appetizer or meal in minutes. These can be cooked over an open fire, a charcoal grill, gas grill or griddle.
You are the chef here, make this your signature meal of this camping season.
Yields 6-8
Pale Ale Shrimp Kabobs
A simple marinade with a local brew is the way to go to m make this super simple and fast recipe that the whole family will love. Just skewer them up and they'll be ready in minutes!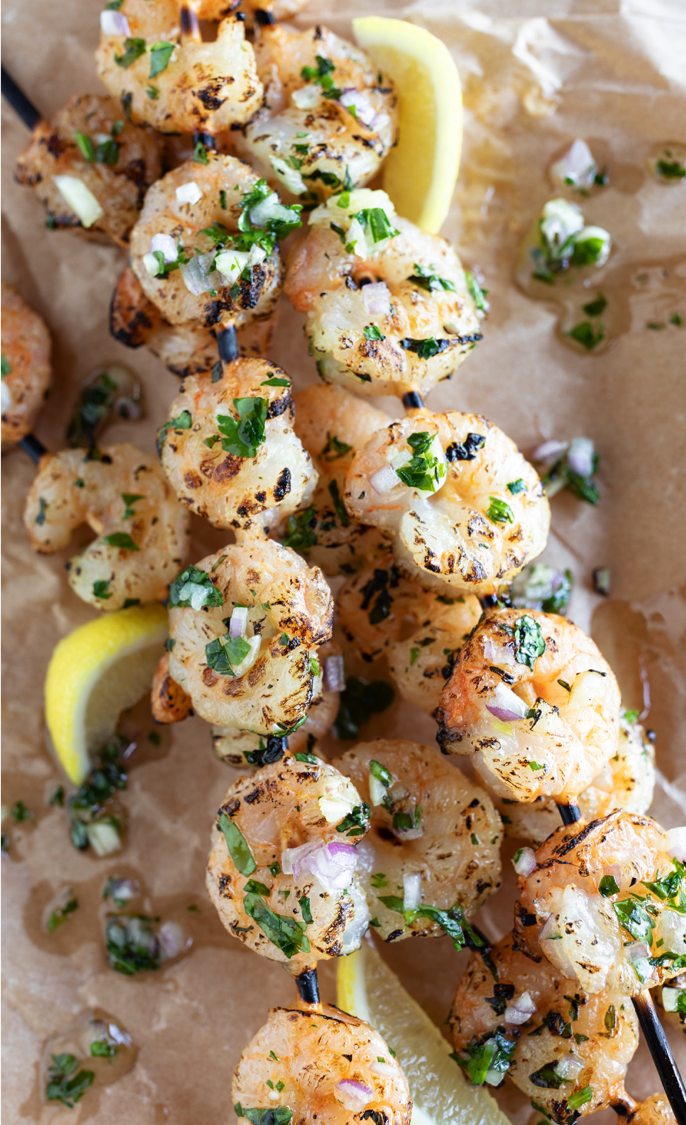 Ingredients
2 pounds raw shrimp, shells removed and deveined
1 cup Pale Ale
¼ cup honey
2 garlic cloves, minced
1 tablespoon fresh parsley, chopped
1 tablespoon green onions, chopped, green tops only
½ teaspoon sea salt
½ teaspoon ground black pepper
6-8 wooden skewers
Instructions
In a small bowl, mix pale ale and honey together until honey dissolves. Add garlic, fresh herbs, salt, and pepper. Mix well. Place shrimp in a large Ziploc. Pour beer marinade over shrimp, close the bag, and place in the refrigerator for 4 hours to marinate.
Use metal or wooden skewers (if using wooden skewers soak in water for at least 30 minutes). Place 8 to 10 shrimp onto each skewer.
Heat a flattop griddle to medium high heat and preheat for 15 minutes. Drizzle 2-3 tablespoons of oil over the griddle and spread with a spatula or heat resistant marinade brush. Lower heat to medium.
Cook shrimp 1 ½ to 2 minutes on each side. Shrimp will be pink, opaque, and firm. Remove from griddle, place on a platter and garnish with some fresh chopped herbs. Serve right away.
7.8.1.2
3
http://thecampgroundgourmet.com/pale-ale-shrimp-kabobs/