Lemon & Herb Marinade
A homemade marinade that is deliciously bright in flavor and so versatile!
This recipe guarantees moist and juicy grilled chicken, flavorful roasted vegetables, and the perfect salad dressing. 
This marinade will become your all-time favorite and go to for all things grilled. Bone-in chicken breasts are the perfect food for this fresh herb marinade. One of the hardest pieces of chicken to deliver flavor to is breast meat; it is so lean because it has very little fat. The olive oil in the recipe helps add moisture and necessary fat. Chicken breasts have an uneven shape that can lead to one part being overcooked and the other side undercooked. My solution for that, split the breasts into two pieces that way you can easily cook the chicken to doneness without overcooking or undercooking a piece.
The Flavors
Dijon mustard with its bold, strong, and intense spiciness balances the bright and acidic flavors of the fresh lemon juice. The soft, feathery herb flavor from dill shines through when this marinade is used with salmon. With the addition of fresh basil you can smell its citrus and lite licorice flavor when you marinade a turkey breast. A good rich olive oil is key, since the oil will carry all these flavors to your food, I love a first cold-press extra virgin olive oil like California Olive Ranch.
Additional Flavors
Try changing out the dijon mustard for a stone ground mustard, use an infused olive oil or add in some roasted garlic. If you wanted to transform this lemon and fresh herb marinade into a salad dressing here is how it's done. Take the lemon juice, mustard and salt and place them in a bowl. Whisk well, slowly drizzle in the olive oil until it comes together in a thick consistency. Carefully and slowly add in the fresh herbs and lemon zest, do not over mix. Now you have just made a lemon and fresh herb vinaigrette salad dressing.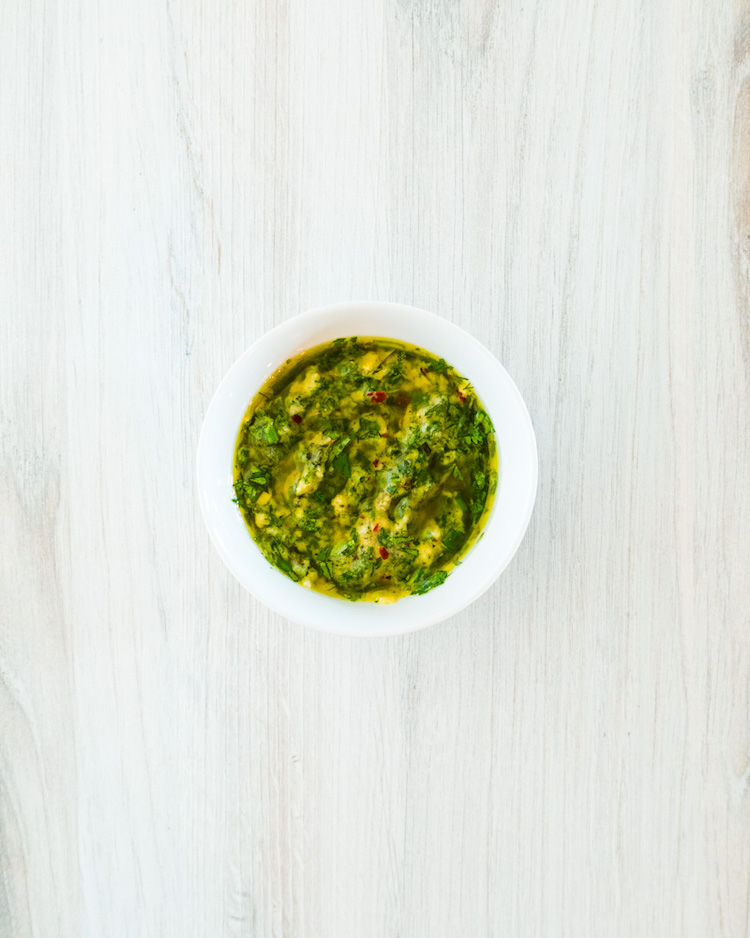 Ingredients
2 lemons zested and juiced
½ cup extra virgin olive oil
2 Tablespoons Dijon mustard
1 teaspoon sea salt
1 teaspoon fresh chopped dill
1 teaspoon fresh chopped basil
1 teaspoon fresh chopped parsley
½ teaspoon ground black pepper
2 cloves garlic, minced
pinch of red chili flake
Instructions
Mix all ingredients in a mason jar, tighten lid and shake well. Can be used to marinate chicken, fish and vegetables, freezes well.
7.8.1.2
78
http://thecampgroundgourmet.com/lemon-herb-marinade/