Homemade Italian Seasoning Mix
Rosemary, thyme, garlic and red chili flake, the true flavors of an Italian seasoning mix. Simple ingredients found your pantry will help you create mouth watering Italian seasoning mix.
Add a teaspoon of the Italian seasoning mix to a ¼ cup of olive oil for a delicious pasta sauce.  Use the seasoning mix as a marinade for Italian grilled chicken. Add 2 tablespoons of the seasoning mix to one cup of olive oil and the zest of one lemon. Marinate the chicken for 4-6 hours and bake in the oven or grill over a lump charcoal fire.
Side dishes will pop with unbelievable flavor because of the red chili flake and garlic. For example, use this seasoning mix by sprinkling it over zucchini, onions, peppers, and eggplant for a grilled antipasto salad. The secret to this seasoning mix is that it's homemade, it costs very little to make, and overall it delivers a ton of flavor. Simple ingredients that are bright and flavorful will guarantee you never buy a store-bought Italian seasoning mix again.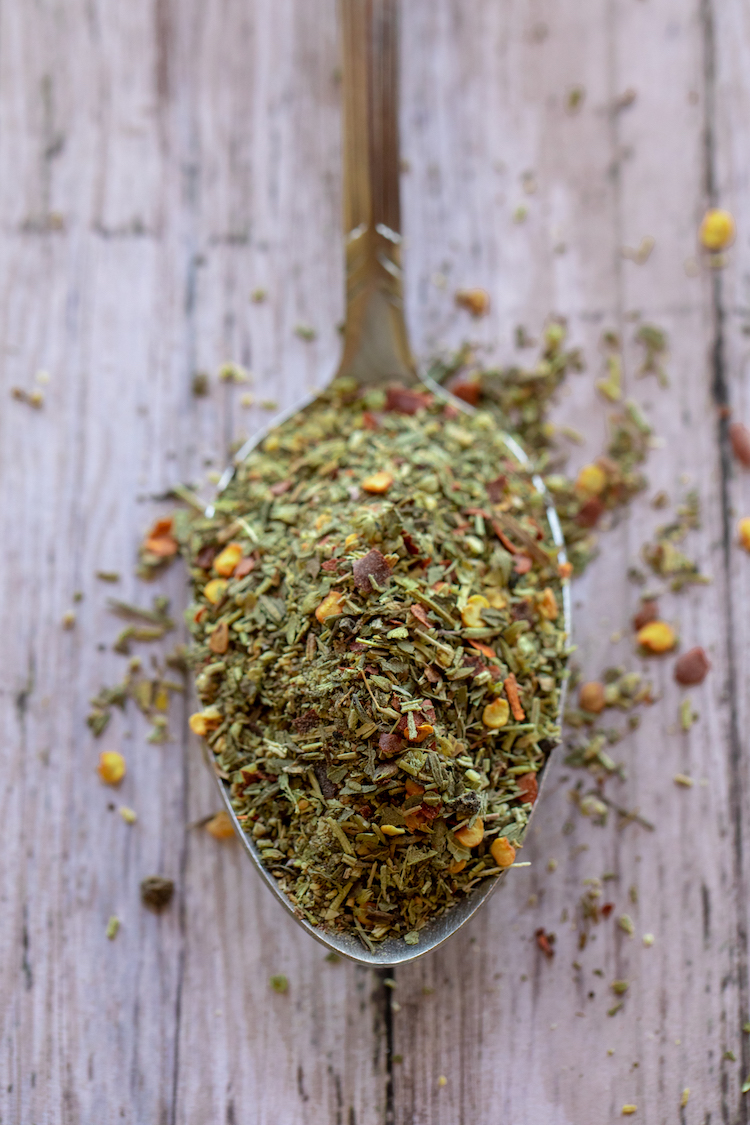 Ingredients
2 Tablespoons dried basil
2 tablespoons dried oregano
1 Tablespoons dried thyme
1 Tablespoons dried rosemary
1 Tablespoon garlic powder
2 teaspoons coarse ground black pepper
1 teaspoon dried red chili flake
Instructions
Place all ingredients into a mason jar, place lid on and shake well. Keep in your pantry up to 6 months.
Can be doubled.
Can be used on chicken, beef, turkey, pork, fish and vegetables.
Tips: For a bread dipping sauce take 1 tablespoon of the mix, place it in a bowl along with ½ cup good quality olive oil. Mix well and serve with warm, sliced flatbread or crusty white bread.
7.8.1.2
70
http://thecampgroundgourmet.com/italian-seasoning-mix/