Rich and Creamy Hot Chocolate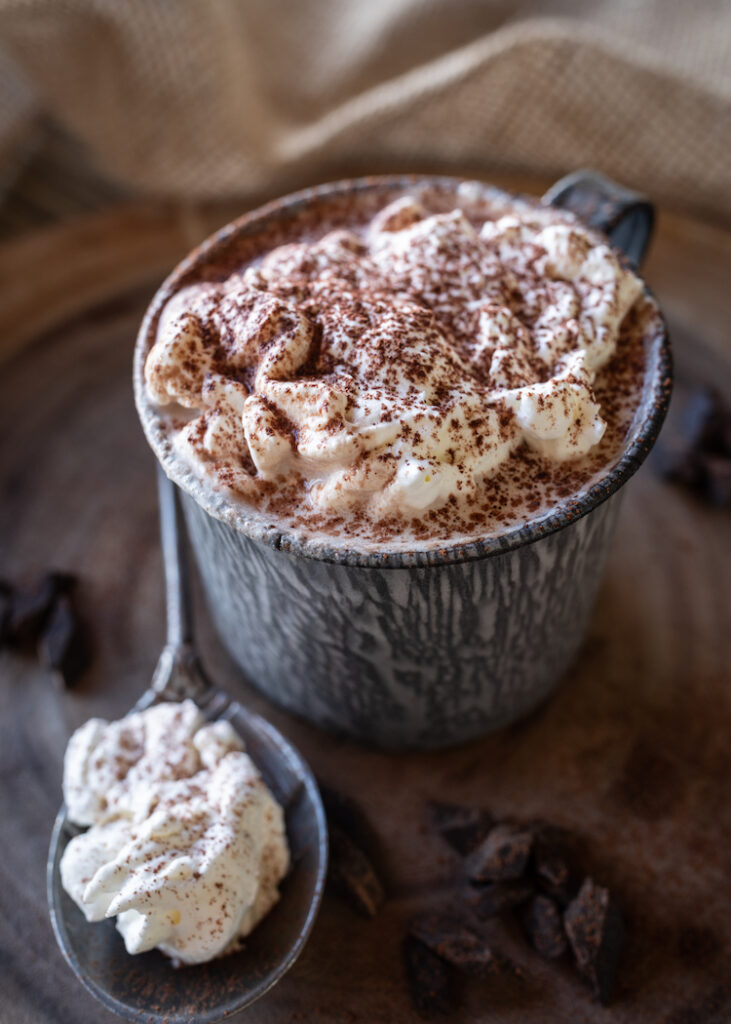 One of the best homemade hot chocolate recipes you will ever have is this one. Full of silky chocolate and rich cream this hot chocolate will be your families go to.
We were recently sitting under the star-filled sky watching the fireflies glow in Little Rock, Arkansas. All of us had a hot mug of homemade hot chocolate in our hands while we counted all those flickering lights.
Delicious Ingredients
The creamy blend of whole milk and heavy cream is pure warm liquid silk. To add a touch of decedents blending dark and milk chocolate together sends you on a pure chocolate lovers high. My daughter is the one who helped me with this recipe; she has one of the best palets for chocolate and I know she gets this from her father.
All my daughter said was to make hot chocolate like a warm blanket for your belly and taste like good sugar. I believe I have created just what she requested; I hope you enjoy it while watching fireflies or snowflakes fall from the winter sky.
Something Extra
You can make this recipe and keep it on the fridge for up to five days, making this a campers perfect make ahead meal item.
Don't forget to make up a batch of my homemade churros. They can be frozen ahead of time and cooked at the campground in no time at all.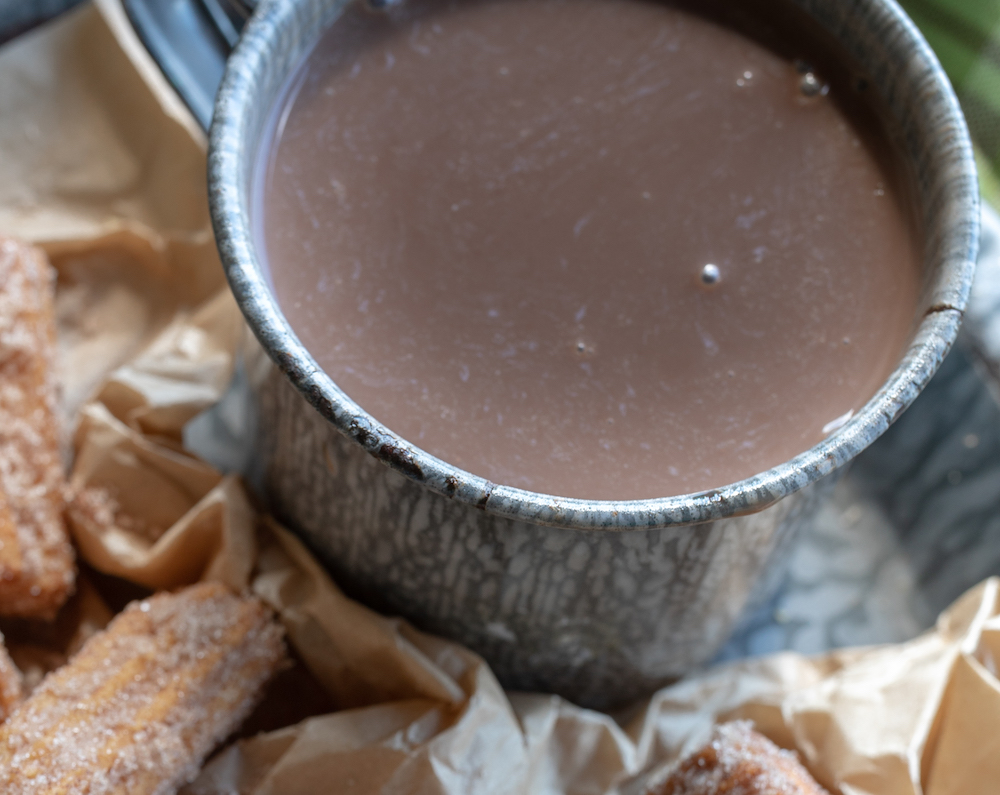 Ingredients
3 cups whole milk
1 cup heavy cream
3 tablespoon powdered sugar
12 ounces dark chocolate (Ghirardelli or Lindt)
12 ounces milk chocolate (Ghirardelli or Lindt)
Whipped cream
Instructions
On a cutting board with a knife, chop the two chocolates into small pieces and place in a bowl and set aside. In a medium size saucepan add milk, heavy cream and powder sugar. Heat over medium heat until just starting to simmer, do not boil or scald the milk. When milk mixture has heated thoroughly remove from the heat and add the chopped chocolate to the saucepan, whisking until all the chocolate is melted and the mixture is thick.
Pour into mugs and top with whipped cream.
Pair with these Campground Churros .
7.8.1.2
29
http://thecampgroundgourmet.com/hot-chocolate/