Honey, Lime & Chili Marinade
Bold, bright, sweet and spicy.  This honey lime and chili marinade will truly take your favorite grilled chicken, fish, or pork to the next level. Unique ingredients such as garlic, honey, lime juice and zest will have your next grilled food exploding with flavor. 
I love mixing strong flavors together in a marinade and I pack this one full of them. Lime juice and zest for that bright acidic punch, garlic for its warming and bold flavor. Fresh jalapeno and dried red chili for heat then beautiful sweet honey to round out all that flavors. This marinade is a mix of my favorite food cultures, Asian, Tex-Mex, Cuban, and a touch of Argentinian.
Adding to the Flavors
How about truly pushing this marinade toward Asian cuisine? Add some soy sauce, grated fresh ginger and a bit of miso paste. What about a true Tex-Mex flavor, chop up a bunch of cilantro and add in some dried oregano. For a Cuban flair, add in a handful of chopped mint, cilantro, parsley, zest and juice and orange mix well and marinade a pork shoulder in this mojo sauce. Argentinian flavors are fresh and smoky, add in a bunch of chopped parsley and a bit of fresh oregano there you have a unique chimichurri marinade that will deliver amazing flavor to flank steak. No matter what you choose, you truly can't go wrong!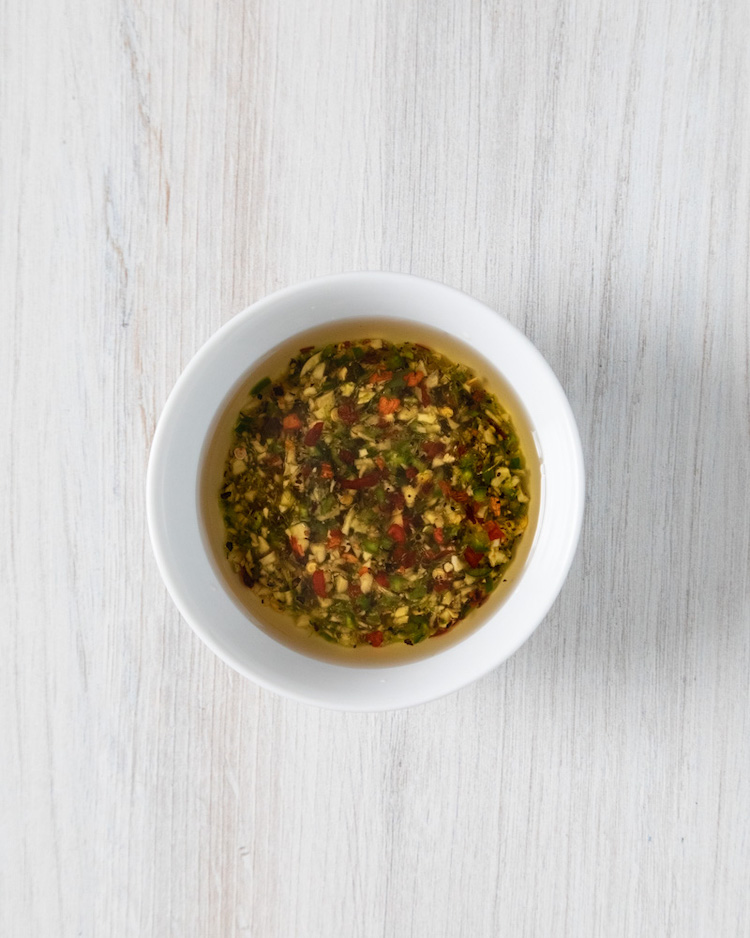 Ingredients
½ cups sunflower or grape seed oil
2 limes zested and juiced
4 cloves of garlic minced
1 jalapeno chopped, seeds removed
½ teaspoon sea salt
¼ teaspoon red chili flake
¼ teaspoon ground black pepper
½ cup of honey
Instructions
Mix all ingredients in a mason jar, place lid on and shake until all ingredients are mixed well. Keep in fridge until ready to use; good for up to a week. Best used on shrimp.
7.8.1.2
73
http://thecampgroundgourmet.com/honey-lime-chili/