Sweet, succulent, rich and delicious the perfect words to describe this shrimp recipe. From the smoky flavor of the bacon to the creamy melted cheese then the rich peppery warmth from the jalapeño, this dish is the perfect appetizer or meal.
Living in Texas, we are lucky to feast on Gulf Shrimp; they are sweet, briny and a fairly good size too. If you can find Gulf Shrimp at your fish monger or local grocery store, I suggest getting some so you can taste the difference. But using any large size shrimp will do. If you use large prawns then the only change to the recipe would be to keep the bacon slices whole instead of cutting them in half.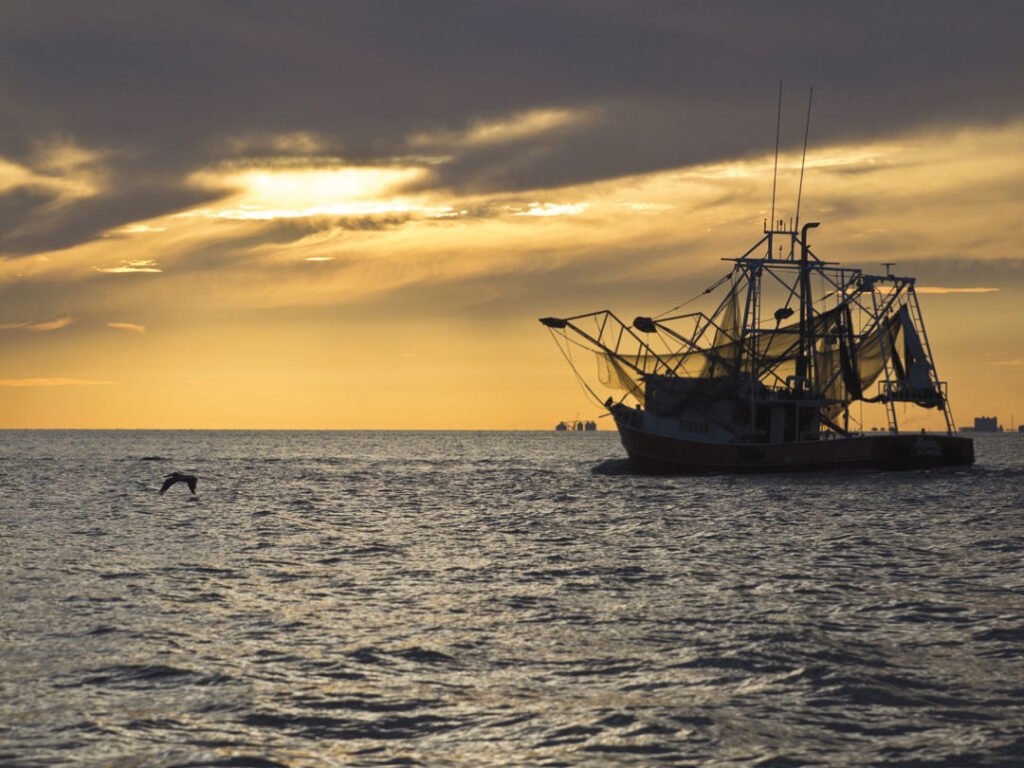 Finding a ripe and somewhat spicy jalapeño is key. You have two choices, thin strips for a small bit of heat or thick slices and enjoy the heat! The bacon is important; you want a good smokehouse thick cut pack of bacon. It's best to choose hickory or mesquite smoked bacon, instead of the fruit wood smoked bacons. The peppered bacon gives an extra pop of flavor, but you can use any bacon. If you are lucky enough to come upon Hatch chile bacon, grab a pack, its delicious and the flavor would be incredible with this dish. 
These bacon wrapped shrimp can be made a day in advanced or you can freeze them for up to two months. Making this your perfect freeze and go meal for camping.
Grilled Bacon Wrapped Shrimp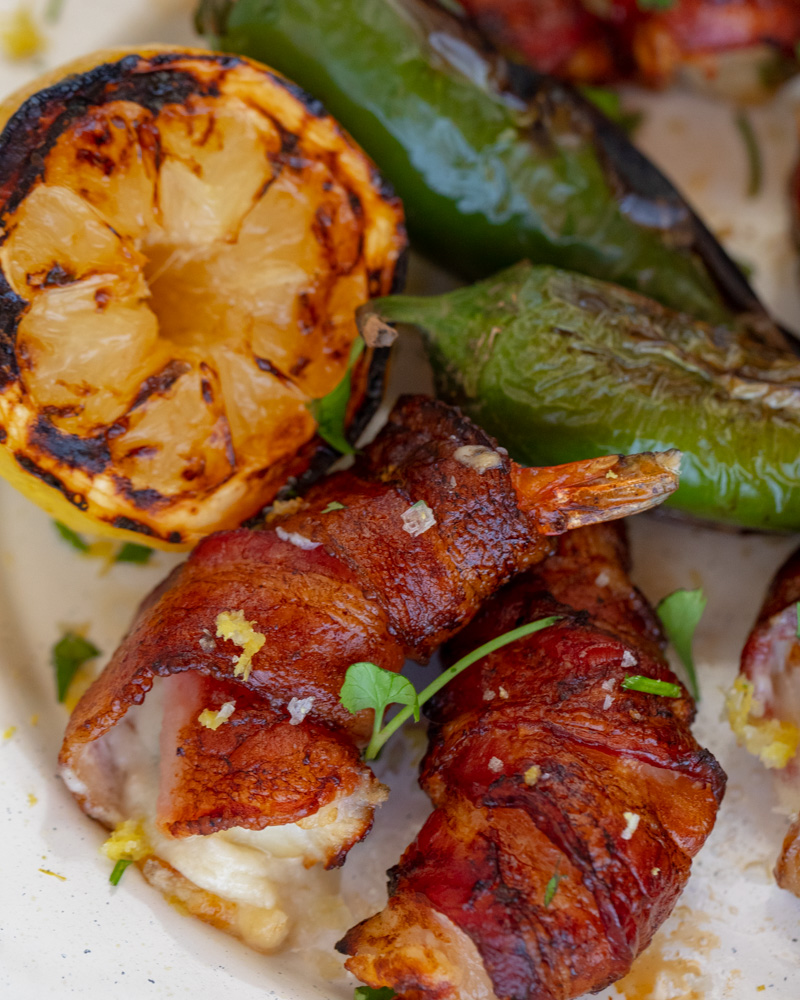 Ingredients
2 pounds large shrimp, peeled, deveined, and rinsed
¼ cup olive oil
1 tsp kosher salt
1 tsp ground black pepper
1 teaspoons paprika
1 tsp granulated garlic
1 tsp dried parsley
2 oz Monterey Jack cheese, cut into thin strips
4 jalapeños, halved, seeded, and cut into thin strips
1 pound peppered bacon strips, halved
Instructions
In a bowl mix the salt, pepper, paprika, garlic and parsley. Set aside.
 Take each of the shrimp, one at a time and make a slit using a sharp knife at the base of the tail going up the spine, the cut should be about 1-inch long, once all the shrimp are prepped place them in a bowl.
Add the olive oil and spices to the shrimp and toss gently.
Slice your jalapeños and cheese and set aside.
Take a piece of cheese, and a slice of jalapeño, thread them through the slit in the shrimp.
Carefully wrap the piece of bacon around the entire shrimp. Making sure the cheese and the jalapeños are tightly wrapped inside the bacon and next to the shrimp. Place on a tray.
Once all the shrimp have been wrapped with bacon and placed on the tray, drizzle any remaining olive oil from the bowl over the shrimp.
Preheat grill to medium heat. Spray a piece of aluminum foil with a nonstick spray oil and position on the grill surface.
 Arrange bacon wrapped shrimp on sprayed aluminum foil.
Grill stuffed shrimp turning every 2 minutes for approximately 4-5 minutes per side or until bacon is crisp and filling is 165°F. 
7.8.1.2
160
http://thecampgroundgourmet.com/grilled-bacon-wrapped-shrimp/