You have just removed a perfectly golden loaf bread from the oven, now is the time to spread a light layer of this flavorful garlic and herb butter over that crisp texture.
This garlic and herb compound butter is a wonderful addition to pasta, grilled chicken or a perfectly seared steaks. You can freeze this compound butter and store it in a container in your freezer for 3 months.
Additional Uses
Add to grilled vegetables
Mix into a baked potato
Add to bread before grilling
Use in a cream sauce at the start when making your roux
Garlic & Herb Compound Butter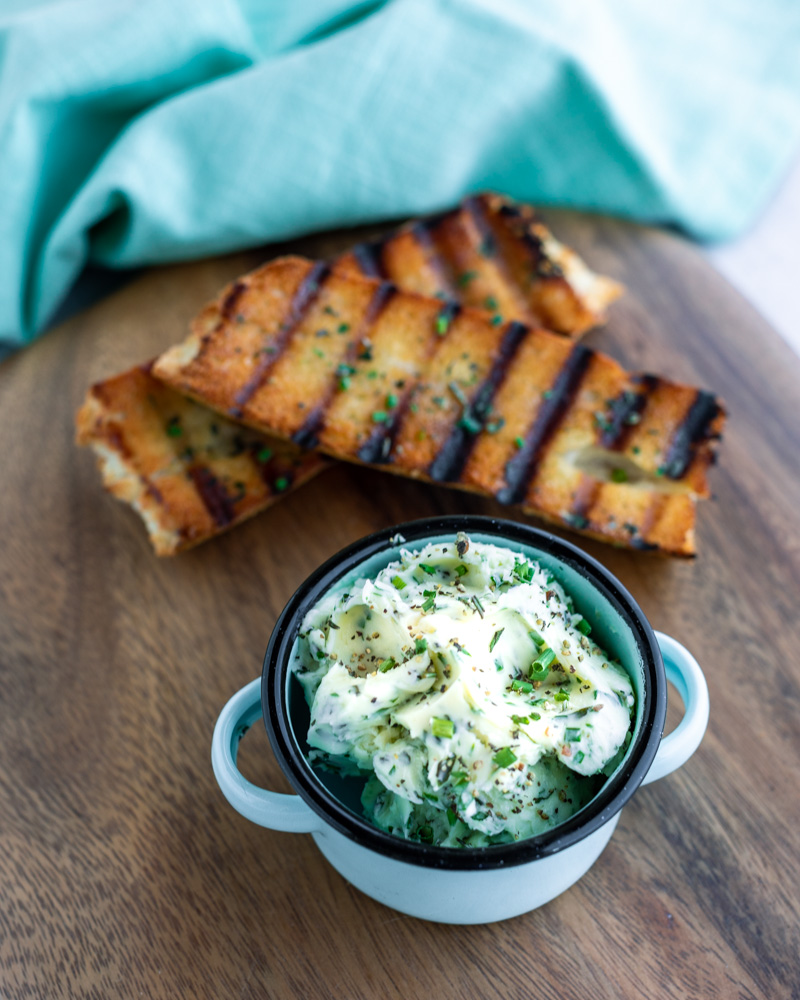 Ingredients
2 sticks unsalted butter, softened
1 lemon zested and juiced
3 cloves garlic, minced
4 Tablespoons fresh parsley, chopped
½ Tablespoon fresh basil, chopped
½ Tablespoon fresh rosemary, chopped
½ Tablespoon fresh chives, chopped
½ teaspoon sea salt
½ teaspoon ground black pepper
Instructions
Mix all ingredients in a bowl and place in a small freezable
container, will keep for up to 3 months. Best on beef,
chicken, shrimp, grilled vegetables and pasta.
7.8.1.2
108
http://thecampgroundgourmet.com/garlic-herb-compound-butter/