Fresh Herb Marinade
This homemade fresh herb marinade is bursting with color and delicious flavor! The recipe simply comes together with your basic garden or grocery store herbs. Marinate chicken, vegetables, fish or mix with butter for a delicious spread on grilled bread.
Having a home garden means I can walk out and clip fresh herbs anytime to add in sauces, oils, vinegars and butters. But creating a marinade that focuses on all those flavors and can keep for 2-4 days in the refrigerator was the goal. The addition of olive oil keeps your food moist and protected from the searing heat of your grill, sauté pan, or griddle.
The Flavors
Rosemary, known as a woodsy or piney herb this aromatic Mediterranean herb also has just a hint of citrus adds a richness and bold flavor to the marinade. Fresh basil takes me back to my Italian great-uncles kitchen, that fresh green scent with a sweet light licorice flavor perfume. It works perfectly with vegetables, especially tomatoes, and when you drizzle this marinade over a platter of fresh from the garden or farmer's market tomatoes, you will be in heaven.
Chives are small but they pack a delicious punch of flavor to any of your dishes. A member of the onion family this thin grass like herb garnished dishes beautifully. It adds that soft onion flavor without overwhelming a dish. Parsley is so versatile, you can add it to soups, salads, salts, butter and as a beautiful garnish to your dish. Cilantro is a bold flavored herb mainly used in Cuban, Latin and Asian cooking. But in this marinade it is necessary especially because it brings a bright flavors when you marinade fish, chicken, turkey or pork.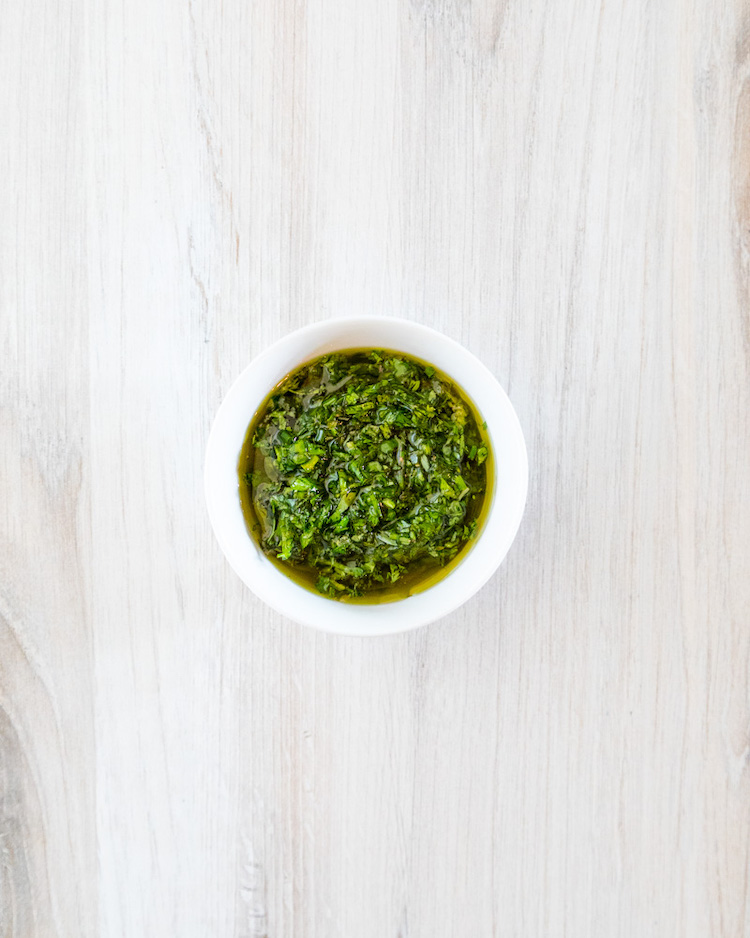 Ingredients
1 cup olive oil
¼ cup fresh basil chopped
¼ cup fresh parsley chopped
¼ cup fresh cilantro, chopped
1 Tablespoon fresh rosemary, chopped
1 Tablespoon fresh tarragon, chopped
1 Tablespoon fresh chives, chopped
3 garlic cloves minced
1 teaspoon kosher salt
½ teaspoon ground black pepper
Instructions
Mix all ingredients in a bowl then pour over chicken, vegetables or fish and marinate 2 to 12 hours.
7.8.1.2
79
http://thecampgroundgourmet.com/fresh-herb-marinade/