The Best Homemade Everyday Seasoning Mix
Salty, spicy and full of warm flavors. This homemade everyday seasoning mix will be your go to for all your chicken, fish, beef, and vegetable dishes.
The combination of pepper, garlic, onion, thyme, and chili powder along with flaky kosher salt delivers a flavorful combination to your food. Particularly your grilled food like pork tenderloin, ribeye steaks, turkey breasts and grilled corn.
For example, add everyday seasoning mix to your ground beef or ground turkey for delicious grilled hamburgers. Take 1/4 cup of olive oil and 2 teaspoons of the seasoning mix and create the perfect marinade for any savory dish.
Since you are making this at home, you are saving money and you know what ingredients are being used. If you are on a low sodium or would like a sodium free everyday seasoning mix, just omit the salt.
A fantastic addition to grilled French bread would be to make up a batch of the seasoning mix without the addition of salt, add two teaspoons to a stick of softened butter, mix well and spread over the cut side of the bread and grill until golden brown.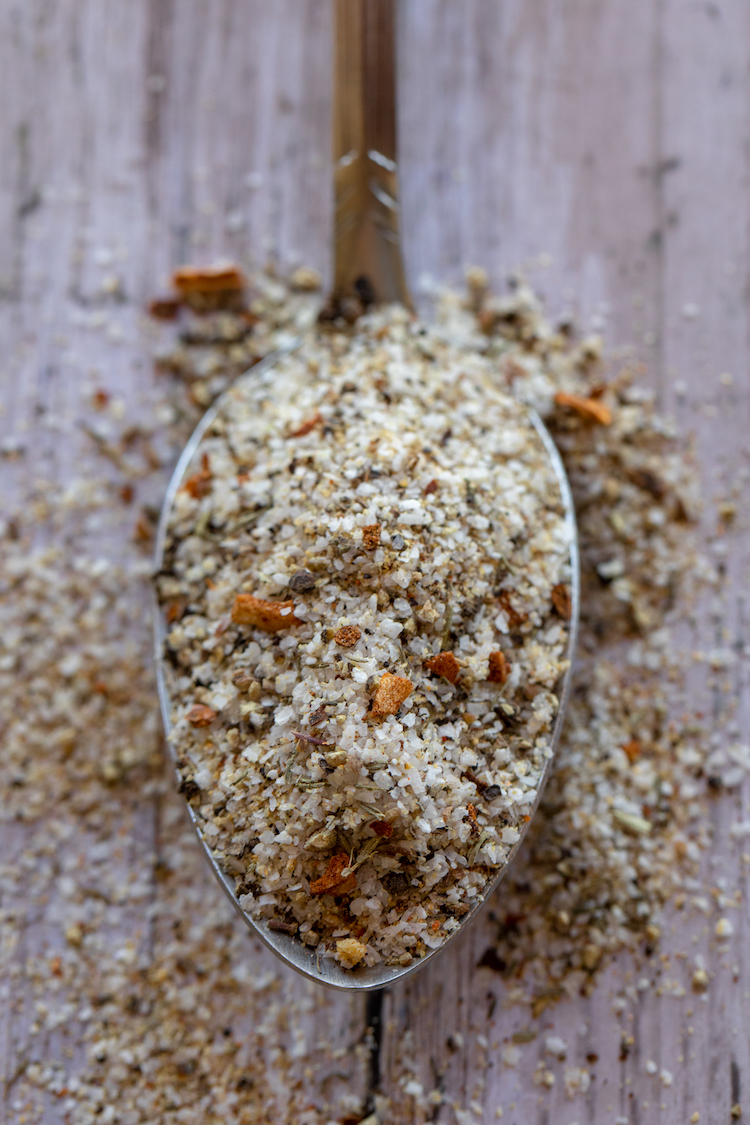 Ingredients
½ cup kosher salt
2 Tablespoons ground pepper
2 Tablespoons garlic powder
1 Tablespoon onion powder
1 Tablespoon dried thyme
2 teaspoons chili powder
Instructions
Place all ingredients into a mason jar, place lid on and shake well. Keep in your pantry up to 6 months.
Can be doubled.
Can be used on chicken, beef, turkey, pork and vegetables.
7.8.1.2
66
http://thecampgroundgourmet.com/everyday-seasoning-mix/