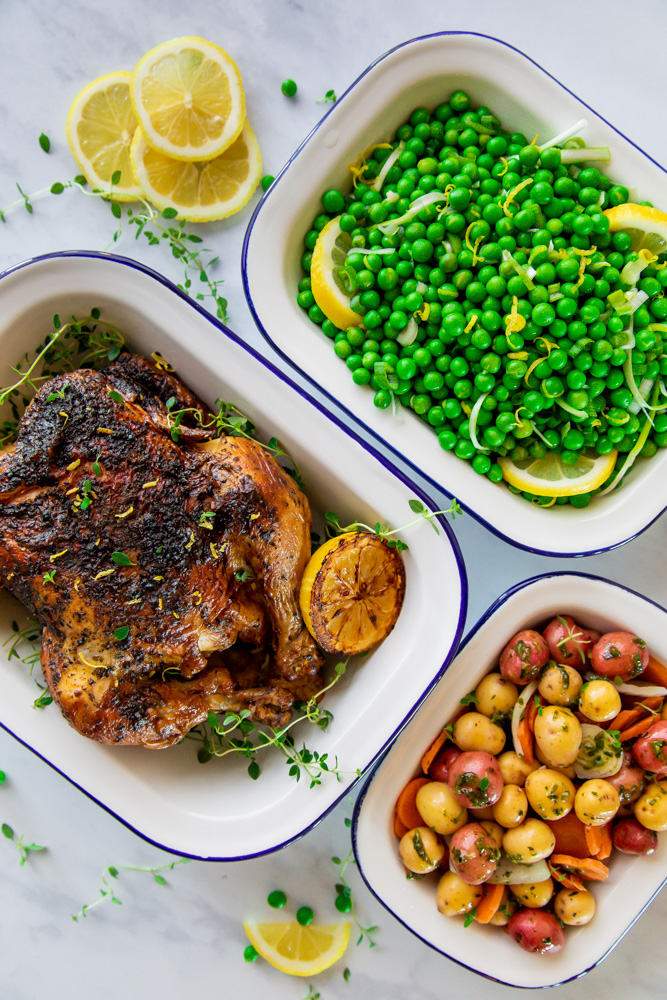 Rustic, beautiful, simple and Americas first mass-produces kitchenware, enamelware started its culinary adventure back in 1870 with kettles, bowls, baking tins, coffee cups and plates. However, Germany started to use the enamel process in 1840 with cast iron products. 
With a very simple design production, sheets of iron, aluminum or steel were stamped out and coated with enamel. Then, they add a high amount of heat from an oven so the liquid or powder enamel becomes bonded to the object and the farm house look is created.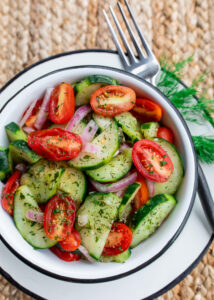 The ease of cleaning and the durability of the cookware still to this day make it a very popular kitchen item. Enamelware is lighter than cast iron, more durable than china or clay ware and looks beautiful hung on kitchen walls. 
The History
Their first production was all solid colors then they band or lip colors were added as an accent to the bright white pieces. Some of the colors included grey, black, white, blue, red, green, brown and the very rare pink or orange.
Enamelware was mainly sold through dry-goods stores or mail order catalogs. In fact, to this day you can find pieces at feed stores, rustic home good stores and camping retailers.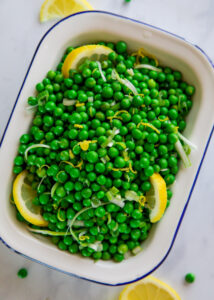 The creation of color patterns let home cooks decorate their homes and kitchens with bright and unique colors. Black with white speckles, blue with white speckles, red with blue, white and yellow speckles are just a few of the examples.
This was all created when a company had left over glaze at the end of the day and they speckled the colors over the solid colored items with a paintbrushes, whisk brooms or fingers then baked them off and marketed them at times as "end of the day" because of their uniqueness. Swirl, speckled and mottles were just a few of the pattern names.
Some of the popular and sought after companies that produced a fare amount of enamelware were; Graniteware, Agateware. 
Simplicity and Ease
Cleaning enamelware is very simple, hot soapy water and a soft sponge is all you need. Never and I do mean this, never use abrasive cleaners or steel wool to clean up cooking messes in enamelware. You should also never use sharp metal objects like spatulas or knives because they will scratch and possibly crack the enamel. Dry it thoroughly so it doesn't rust and if possible hang on a wall or in a pantry for storage. If you store it in a cabinet place a towel in between each piece for protection.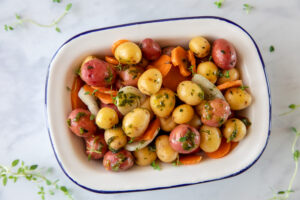 Today I'm featuring Crow Canyon Home enamelware company, they were established in 1977, today they are one of the largest producers and innovates of the enamelware kitchen and home items. How amazing is this, it's a husband-wife team and 10 employees! I can also say this, their customer service is incredible, I had some questions and gave their 1-800 number a call. Kind, helpful and a real honest to goodness human was on the line and a knowledgeable one at that!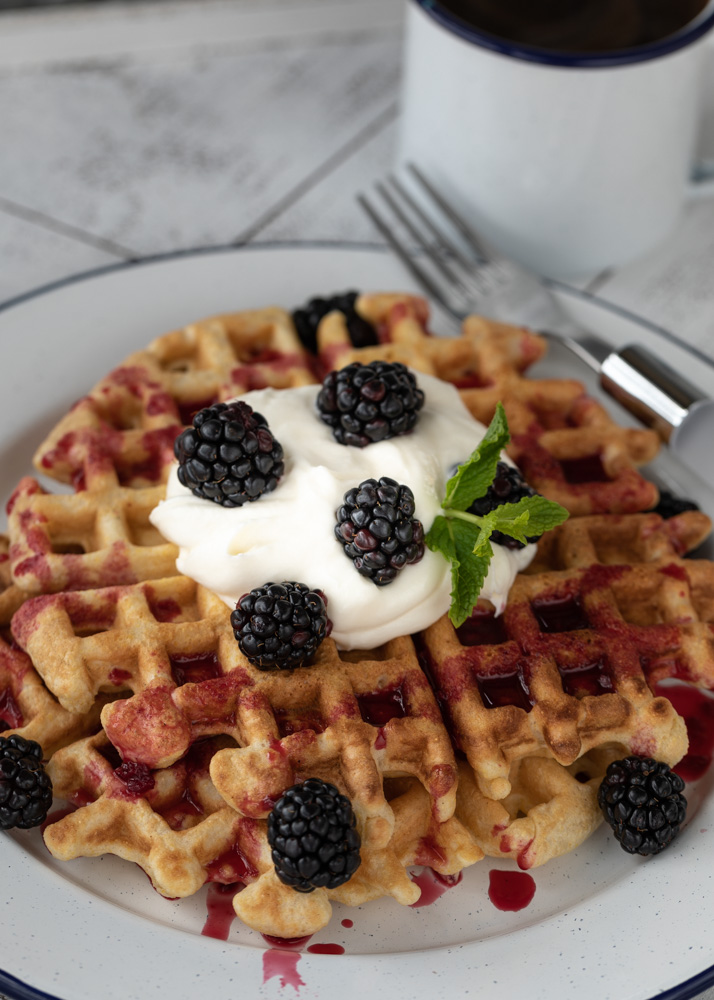 One of my favorite ways to use my enamelware is at the campground, I can bake muffin in my muffing pan, serve our food from the baking trys and pans, place all our s'more items on the large enamelware platter I have.
Our camp coffee or hot chocolate is perfect in their oversized mugs and I have also been known to place flower arrangements in the pitchers or coffee kettles.
I search out antique shops for old enamelware props in my photography too,  if you have my cookbook, The Campground Gourmet you will see pieces sprinkled throughout the pages in the photographs.