Walk through any apple orchard in late October through mid-November and you will feel the nip of cold air just as the fresh orchard apples have that perfect crisp bite. Walking among the east coasts apple farms is tradition for many families. It's what gathers them home to join in a fun filled day in the orchards every fall.
One amazing trip to upstate New York had me wandering through the orchards like I had fallen into the pages of the secret garden book. Mother nature had filled each row with different fresh scents, colors, and varieties of apple. What amazed me most were all the heirloom varieties of apples farmers grew. These special apples do not get shipped out of their region. Growers sell them on their farms and in local farmer's markets.
Apple Facts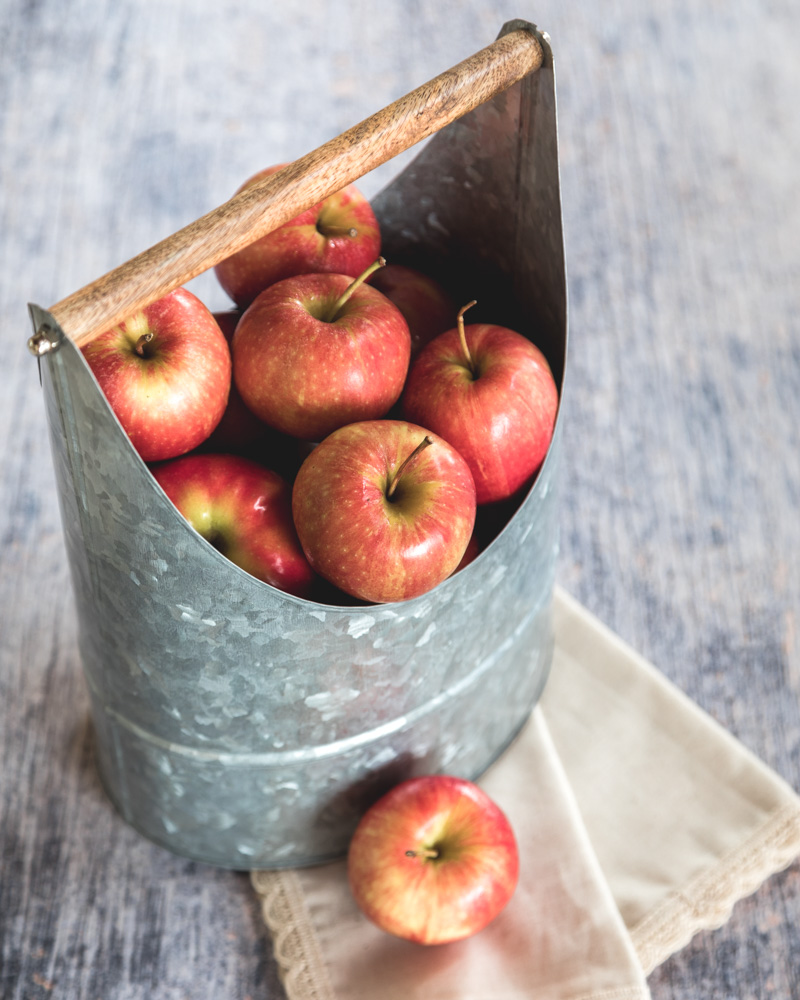 To date the New York Apple Association has over 700 growers and over 10,000,000 + trees that produce enough apples every year to fill over 500 million apple pies! Inspecting the varieties and groupings of what apples are best for baking, eating and making sauce will help you understand the structure of an apple. But get some facts together.
The crabapple is the only apple native to North America
Two pounds of apples makes one 9-inch pie
Apples are fat, sodium, and cholesterol free with about 80 calories each
Apple trees take four to five years to produce their first harvest
The average size of a United States apple orchard is 50 acres
It takes roughly 36 apples to create one gallon of apple cider
The United States grows 2,500 varieties of apples out of the 7,500 varieties that grow throughout the world
Apples are a member of the rose family
Golden, Delicious and Rosy
Everyone has a favorite apple for a certain recipe or to snack on, but lets look at the top five apples and why they are so popular.
Granny Smith. Known for its delicious tartness this apple is exactly what apple pie makers look for. The juice is sweet but with a light lemon flavor, which is perfect when paired with spices and brown sugar in a pie or apple pandowdy.
Gala. Move over red delicious, the Gala apple knocked America's favorite out of the ranks back in 2018 and it has stayed on top since. Originally from New Zealand, this thin skinned, crisp, juicy, and sweet apple is perfect for snacking on.
Honeycrisp. The leading apple with a crisp bite is perfect for any school or work lunch due to its large, bright and lightly sweetened flesh. Most children love to eat this apple with a bit of peanut butter, however most home cooks add this variety to roast pork dishes and some pies.
Golden Delicious. Light golden yellow and pale green skin covers this mild yet lightly sweet apple. Packed full of juice making it perfect for an apple pie, Waldorf salad or homemade apple butter. But it's also known as the apple most parents choose for their children's first bite of homemade applesauce.
McIntosh. Fall orchards and McIntosh apples go hand in hand. Their sweet yet tart flesh is perfect for salads, pies, snack slices and a delicious sweet apple BBQ sauce. But if you can find apple cider donuts made with McIntosh apple cider, you are in for a treat!
Fall and the Campground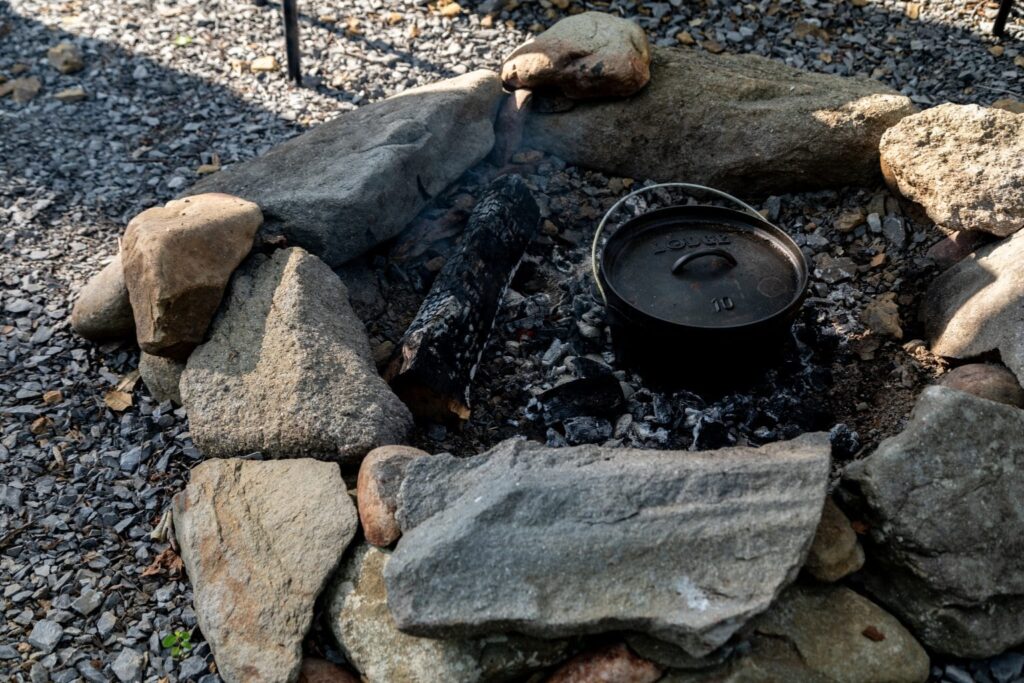 Using apples as part of your fall camping meals could not be easier. Peel and slice some apples, add a splash of apple cider, then cook the mixture down for homemade applesauce. Slice some apples up and place on a platter filled with a selection of cheeses, nuts, chutneys and crackers. Or if you are like me, start warm and inviting campground fire. When the flames lie down and coals are nice and hot pre-heat a Dutch oven. Then sear a pork lion and add onions, apples, fennel and spices for a delicious roast pork and apple meal.
While the flavor of pork and apples goes together perfectly, consider also pairing them with warm spices like cinnamon, clove, ginger, pepper, cumin, star anise, and garlic. Believe it or not, one delicious way to enjoy apples is by slicing them thick, tossing them in some sea salt and cracked black pepper then sautéing them in a hot cast iron pan, its delicious!
What about a warming cocktail as you sit around the campfire? There is nothing better than fresh pressed apple cider warmed up with a few slices of ginger, and cinnamon stick or two. Take that warmed cider and pour it into your favorite camping mug and top it off with some delicious Martinique Rhum (yes rhum not rum) I promise your taste buds will love it.
Dutch Oven Roast Pork and Apples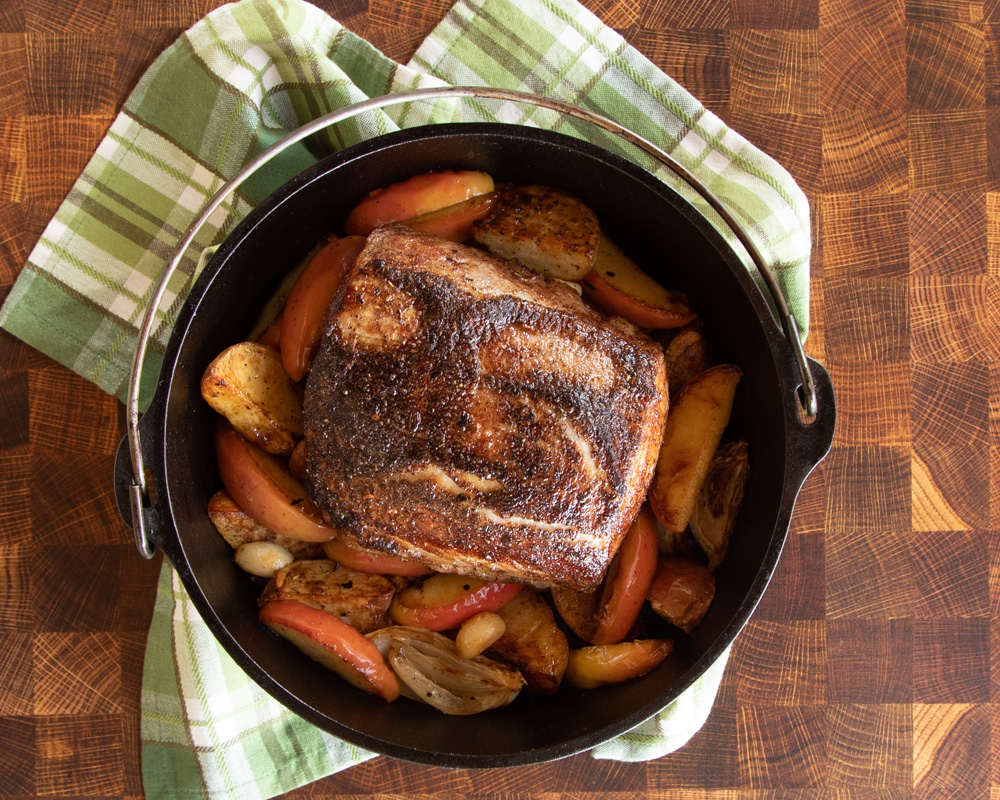 Ingredients
1- 3 pound center cut pork loin
2 apples cored and sliced thick (envy, Granny Smith, Gala)
1 yellow onion sliced thick
4 Yukon gold potatoes, quartered
1 teaspoon Ground black pepper
2 teaspoons Everyday Seasoning Mix
2 teaspoons apple pie spice
2 tablespoons butter
1 ½ cup apple cider or hard cider
Olive oil
Instructions
Build a campfire with a lot of hot coals. Once the flames have died down, pre heat your camp Dutch oven over the coals for 20 minutes.
While the DO heats add 2 teaspoons seasoning mix, 2 teaspoon pepper and apple pie spice to a bowl and mix well. Sprinkle the mixture over the pork so it's coated on all sides. Set aside. You can do this step up to 24 hours in advance, keep the pork in a refrigerator or cooler until ready to cook.
In a medium-size bowl add the apples, onions, potatoes and garlic. Add 2 tablespoons olive oil, mix well then add 1 teaspoon sea salt and 1 teaspoon ground black pepper mix well then set aside.
Once the DO is hot, carefully add 2 tablespoons of olive oil to the pot, take the pork loin and sear one side for 5 minutes or until light golden brown. Continue to brown all the sides.
After the pork is seared, remove it from the hot DO and place on a tray or clean plate.
Add the apple mixture to the Dutch oven and sauté for 5-8 minutes.
Return the pork loin to the DO along with the apple cider, butter and any accumulated juices. Place the lid on the DO and evenly add 12-16 hot coals to the top of it.
Cook for 15 minutes then carefully rotate the entire Dutch oven 180 degrees and the lid and additional 45 degrees. Cook for 15 minutes and repeat the rotation step. Cook for 15 minutes, carefully remove the hot DO lid and using a thermometer temp the pork loin in the center, you are looking for 150 degrees F. If it is not at temp, cover with the hot lid and cook an additional 10 minutes and check the temperature again. If the pork is at temp, remove the DO from the fire and carefully remove the pork to a cutting board, rest pork for 10 minutes before slicing. Add the apples, potatoes and onions to a platter with the sliced pork on top then pour the remaining sauce over the pork and serve.
7.8.1.2
170
http://thecampgroundgourmet.com/dutch-oven-roast-pork-and-apples/