Sweet Curry Marinade
Unique flavors, soft yet rich warmth from spices and sweetness from rich coconut milk. This sweet curry marinade is delicious with grilled chicken, turkey, and pork. But ultimately my favorite way to enjoy this marinade is with grilled chicken and sweet potatoes over steamed rice. 
Curry, one of the magical spice blends that stole my culinary heart years ago when I was in Sri Lanka and India. Where I sat and watched women gather spices, roast them and then grind them into a powder to flavor a good deal of food. From potatoes to fish, chicken to eggplant the possibilities are endless with curry.
With the addition of coconut milk and ginger I am steering your meal in more of an Indonesian curry flavor than the traditional hot or spice bold curry flavors of Northern India. You can easily marinate chicken for 24 hours in this sweet spice bath; vegetables need only an hour or two. If you can when you mix up the marinade reserve a little so you can pour it over the top of your food once you have finished cooking for a beautiful sauce, it's delicious over rice.
Adding to the Unique Flavor
If you can find these next ingredients, their addition to the marinade truly makes it brighter, bolder and deliciously flavorful. Fresh curry leaves, look to your Indian or Asian markets for this ingredient. Its glossy green leaves and woodsy citrus flavor add so much to a dish. Lemongrass, if you can find fresh its best, but dried will do in a pinch. Fresh cilantro will add a beautiful green hue to the curry and a fantastic bright flavor. Increase the heat with ground red chile or red chili flakes, if you have an Indian market nearby go there and find the smallest, slenderest, brightest green chiles you can find. The pack a ton of heat into that small shape, if an Indian market is not near you, substituting mince jalapeno, serrano or banana pepper is perfectly fine.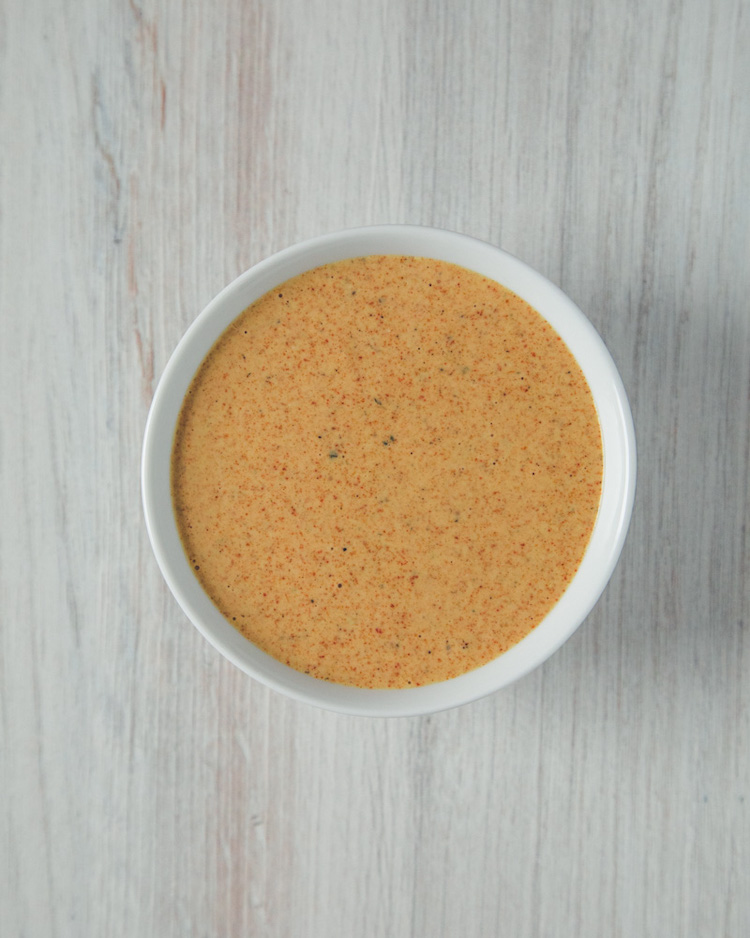 Ingredients
2 Tablespoons curry powder
4 cloves garlic minced
1 Tablespoon minced ginger
1 teaspoon kosher salt
1 teaspoon ground black pepper
½ lemon juiced
½ can coconut milk, not cream**
Instructions
Mix all ingredients in a bowl, pour over chicken, pork or fish that is in a zip top bag and marinate 2-12 hours.

If freezing, do not add the coconut milk, wait until your protein is fully thawed before adding that ingredient to the zip top bag
7.8.1.2
74
http://thecampgroundgourmet.com/curry-marinade/