Cold Brew Coffee Marinade
 The rich smoky flavor coffee lends steak, flank steak, skirt steak, or a beef tenderloin is amazing.  With the addition of balsamic vinegar, soy sauce and Worcestershire and their umami flavors bring this marinade to a complete taste bud explosion.
Why Coffee Works
Coffee, vinegar, soy sauce and Worcestershire sauce are acidic; They help the muscle fibers in beef break down and relax. The salt in those ingredients helps the beef pull in their flavors deep into the muscle while it is resting in the marinade. In a matter of 4-6 hours your cut of beef will develop a dark, rich mahogany color. With every bite you will enjoy a wonderful chocolate, caramel, smoke flavor that is only achieved by having coffee as the star of this marinade.
Change it Up
This marinade can be made in advance and frozen, it will also keep up to a week in the refrigerator. Add in a bit of spiciness by changing out the stone ground mustard for Dijon. Look for a coffee infused balsamic vinegar to double the natural smoky flavor from coffee. Roast garlic cloves instead of using powder, the possibilities are endless.
Cold Brew Coffee Marinade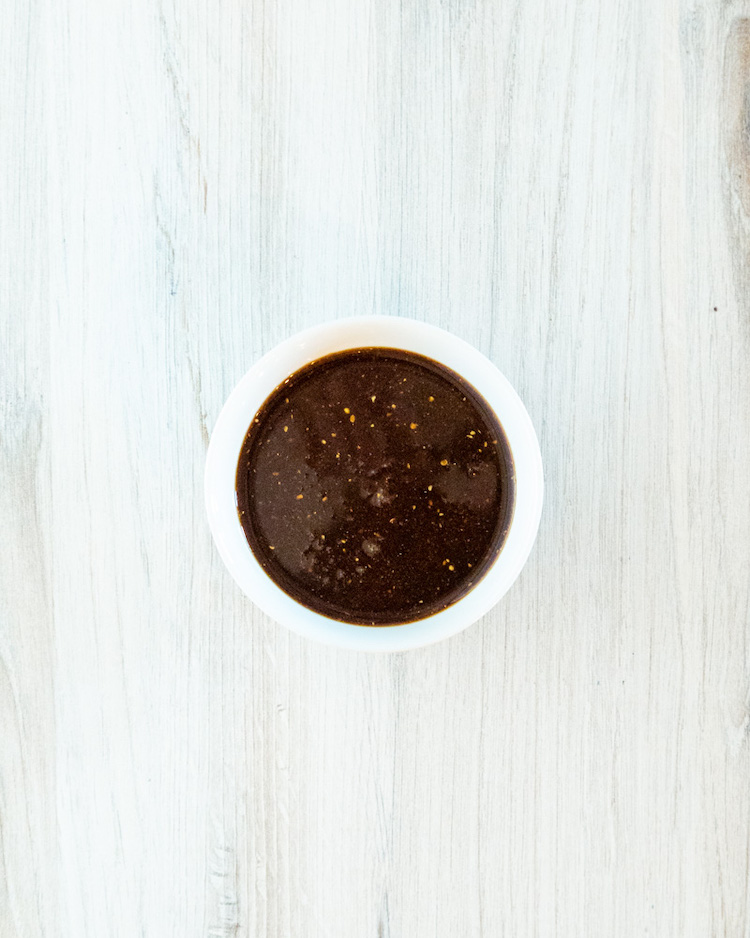 Ingredients
1 cup strong cold brew coffee
2 Tablespoons soy sauce
2 Tablespoons balsamic vinegar
2 Tablespoons Worcestershire sauce
2 Tablespoons extra virgin olive oil
1 teaspoon stone ground mustard
½ teaspoon sea salt
½ teaspoon garlic powder
½ teaspoon onion powder
Instructions
Mix all ingredients in a mason jar, tighten lid and shake well. Pour over beef in a zip top bag and marinate 2-24 hours. Marinade can be kept for up to a week in the fridge or it can be frozen.
7.8.1.2
80
http://thecampgroundgourmet.com/cold-brew-coffee-marinade/