Cocoa Spice Rub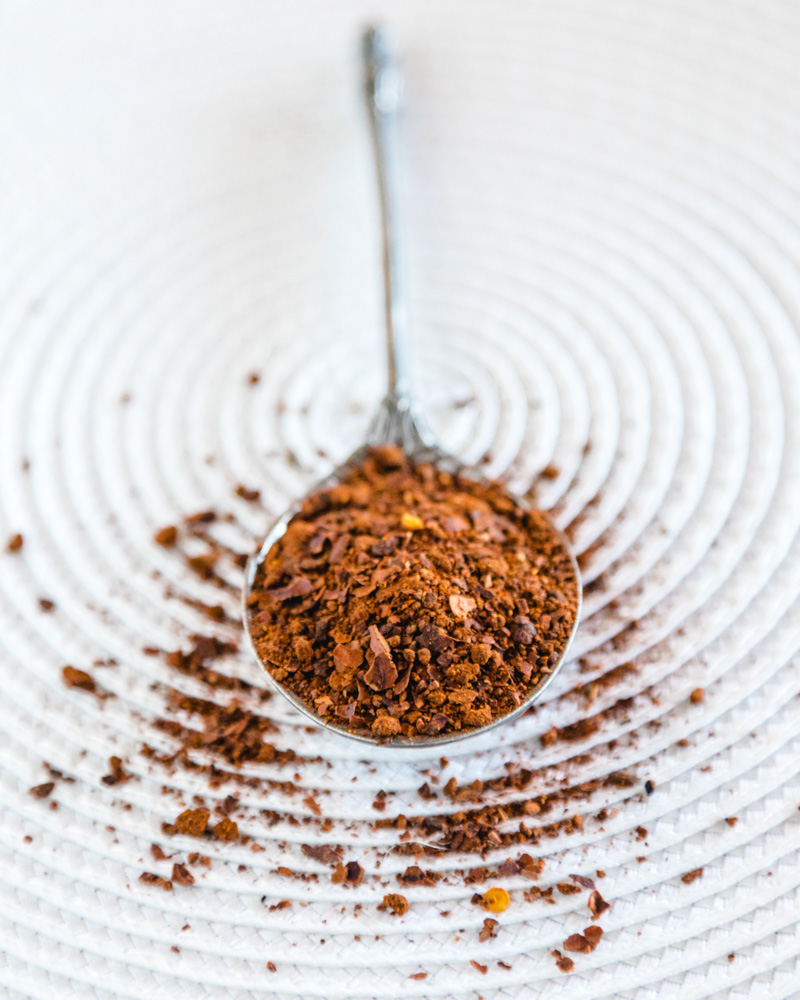 An excellent spiced rub with rich cocoa flavors perfect for your seared steaks, smoked chicken and grilled pork. Made with pantry staples this spice mix is perfect for you to keep on hand at all times.
Ive always loved the rich flavor cocoa adds to cookies, brownies and other baked items. But I never realized what a delicious flavor it adds to grilled, smoked or seared foods. The combination of garlic, cumin and smoked paprika infuse a rich roast and smoky flavor. The cocoa powder and cocoa nibs add a depth of chocolate with out a lot of  sweetness. Ancho chili powder and red chili flake bring the heat you crave especially if you are a fan of mole sauce.
Simply mix up a batch and keep it in a mason jar in your pantry or next to your cooktop. This seasoning can be turned into a wet marinade by adding a bit of olive oil to the spice mix by creating a paste. Perfect for marinating larger cuts of beef, pork loins and even pork shoulder.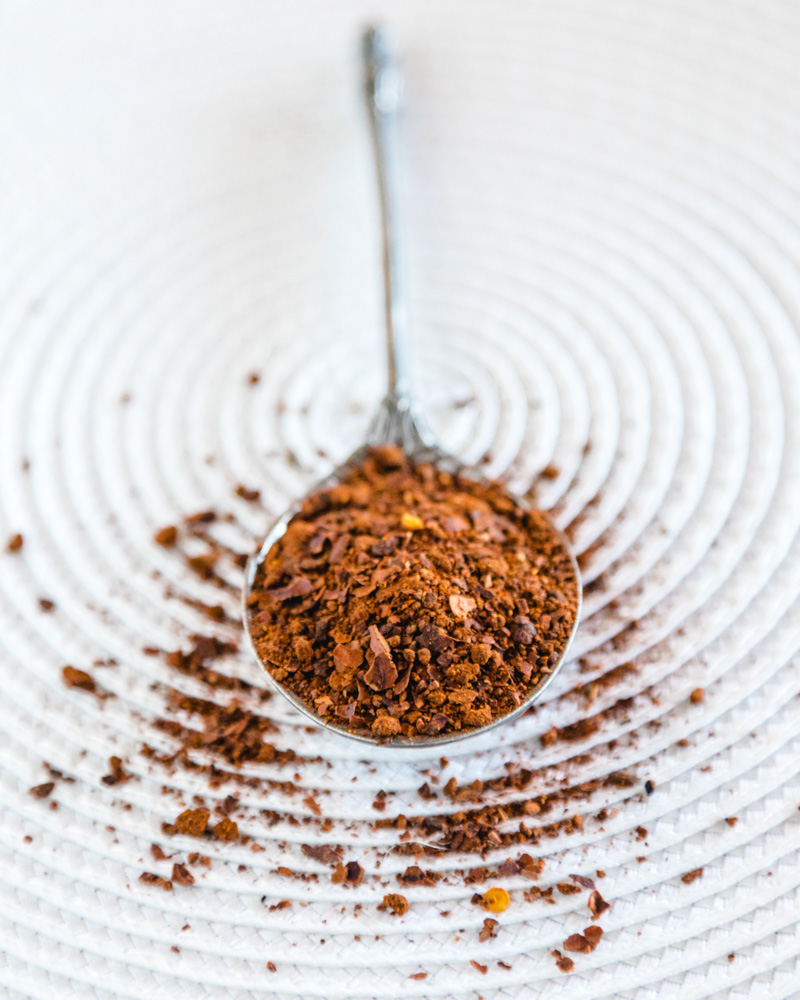 Ingredients
1/4 cup Sea salt
1/4 cup Ground black pepper
1/4 cup Unsweetened cocoa powder
2 tablespoons Ground cocoa nibs (optional)
1 tablespoon Ancho chili powder
1 tablespoon Granulated garlic
1 teaspoon Ground cumin
1 teaspoon Smoked paprika
1 teaspoon light brown sugar
Instructions
Add all ingredients to a jar with a lid, seal tight and give it a good shake to mix all the ingredients together. Store up to 6 months in a pantry.
7.8.1.2
91
http://thecampgroundgourmet.com/cocoa-spice-rub/