A Glass of Bourbon Holds a Story
It's complex, mysterious and one that has quietly developed for years as it sleeps quietly in its barrel waiting for that perfect moment to be awoken, poured into a bottle and enjoyed. That moment when you take a sip and taste all of its flavor. The mildly spicy yet sweet notes of vanilla, caramel and burnt sugar.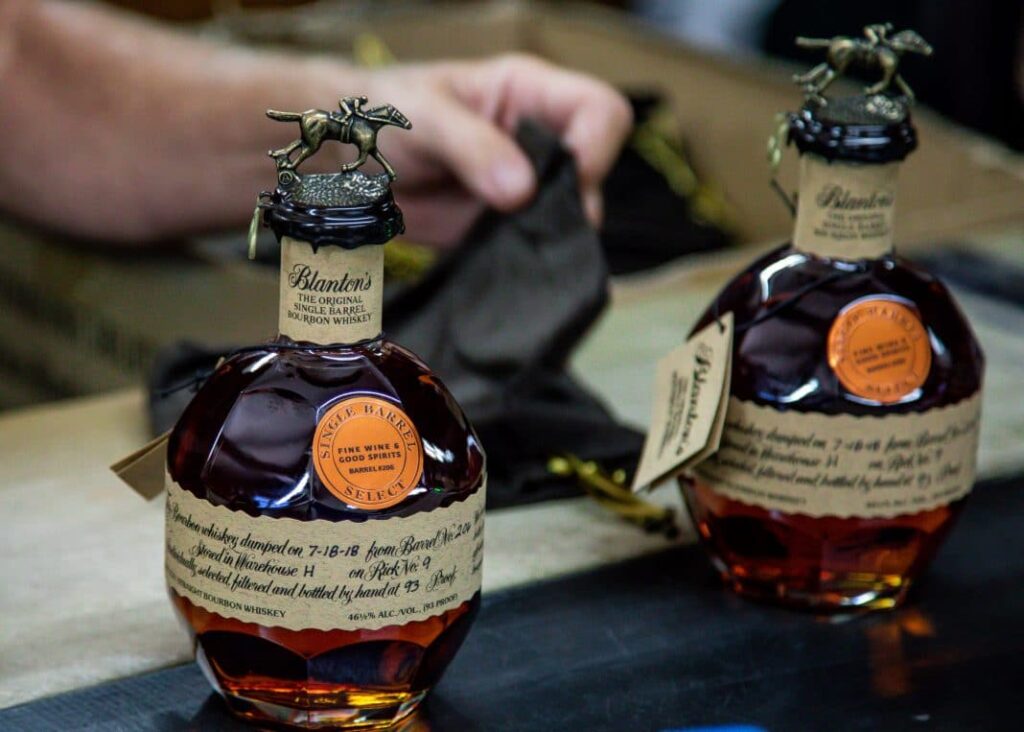 All bourbon is whiskey, but not all whiskey is bourbon.
What separates American whiskey from bourbon? A strict set of standards from the government that defines "America's native spirit, bourbon."
Bourbon is made in United States (not just Kentucky),
Produced from a fermented mash of at least 51% corn and
Distilled at no more than 160 proof.
Stored at no more than 125 proof
In new, charred oak barrels
Aged for minimum two years
Free from additives or coloring.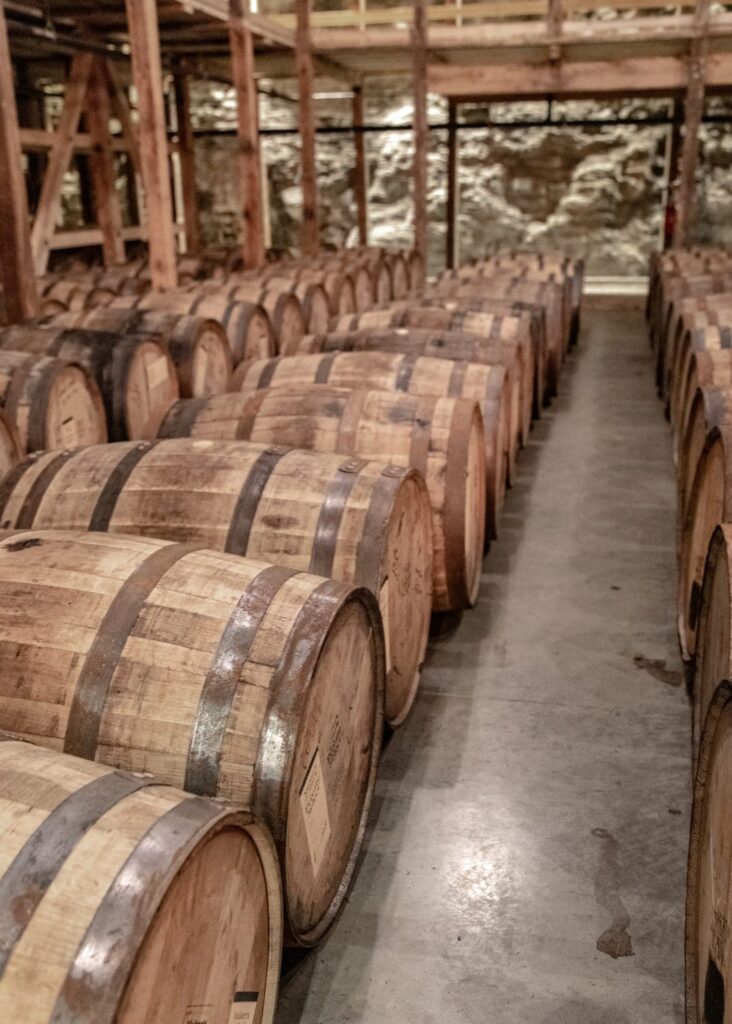 The Secret of a Warehouse
Let's take a look at that upper level of a distillers warehouse or where the barrels rest. Hot air rises in the warehouse, the liquid inside the barrel warms up and the wood of the barrel starts to absorb that liquid. When the winter season settles into the warehouse, that barrel wood contracts, pushing the alcohol from the wood back into the barrel. There you have the push and pull process of barrel aging.
One of my favorite moments when I visit a distillery is my first step into the warehouse. Surrounded by the scents of smoke, spice, and warm, thick air. If I'm visiting in the winter, it's cold in the warehouse and the aroma is sharp, spicy and bold. The air is dry, the summer humidity and thick feeling has left and the dramatic change inside the building is about as breathtaking as anything I have ever experienced.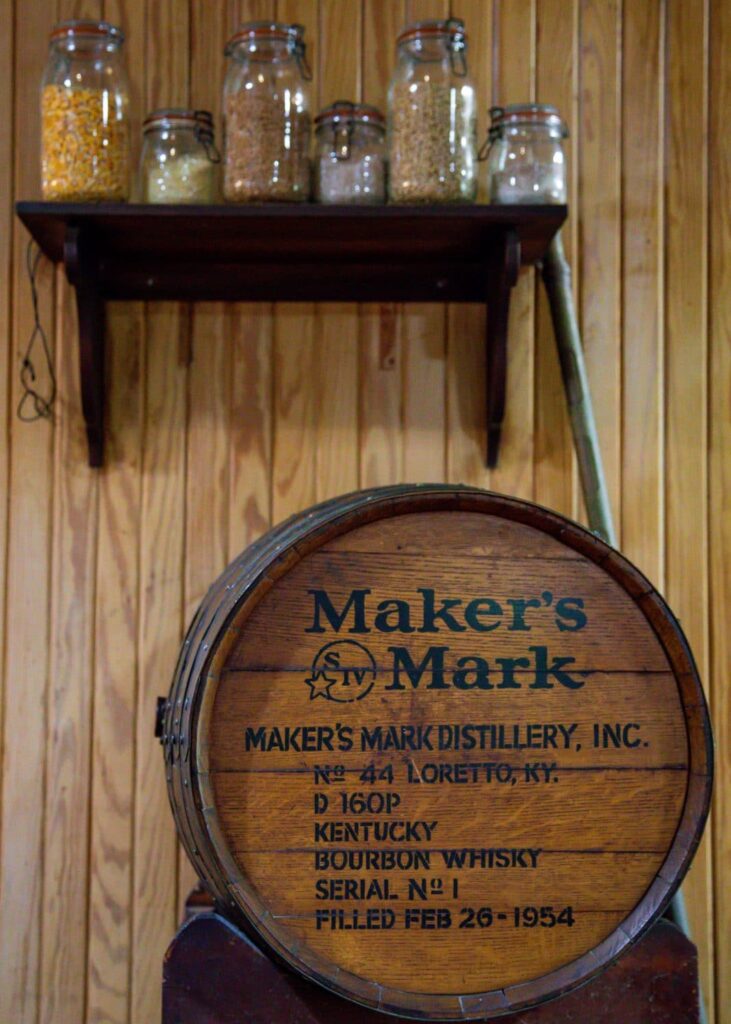 Taking a Distillery Tour
Here are a few of my favorite distilleries to visit if you are traveling through Kentucky. First, you will need to start at the Kentucky's Official Bourbon Trail. This link will help you find the complete list of distilleries to visit. Then tools to help you plan your trip and a great spotlight on the master distillers.
Kentucky Distilleries
Buffalo Trace Distillery, Franklin County, one of the original distilleries that was not closed during prohibition, this 200-year-old historic landmark has produced some of the world's finest bourbon. In one year alone this distillery can produce 2.6 million gallons of whiskey.
Jim Beam Distillery, Clermont, Kentucky seven generations and over 200 years in the Tennessee Whiskey craft, this distillery is cemented in family and the passed down generational education of its founders and employees.
Limestone Branch Distillery, Lebanon, Kentucky two of the most famous bourbon labels have come from this distillery, Minor Case Bourbon and Yellowstone Bourbon. Donating a part of its proceeds to the National park Conservation Association.
Bourbon Infusion
What better way to celebrate bourbon and pork than with a delicious and flavorful breakfast sausage? Homemade sausage patties are easy to make and cost less than store-bought prepackaged breakfast sausage. Use a few flavorful herbs and spices, fresh ground pork and the addition I have been waiting to use, Pappy & Co Bourbon Barrel-Aged Pure Maple Syrup. The maple syrup used was tapped from trees on the Bissell Maple Farm in Ohio.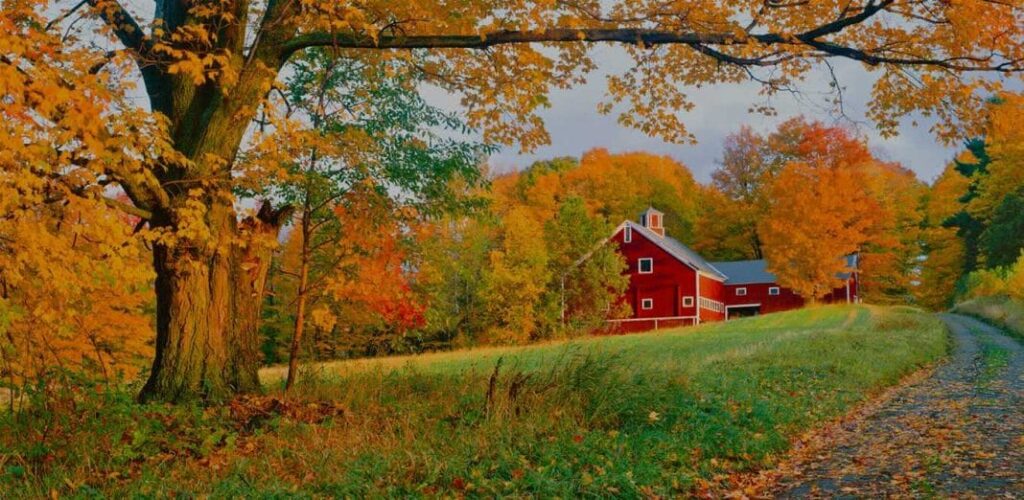 This family-run company not only grows the trees, but they tap the trees as well. They purchase used bourbon and rum barrels from distilleries and age their syrup in those spirit-soaked wooden casks. Flavors of vanilla, oak, butter and, of course, bourbon shine through. This is one of my favorite toppings for homemade waffles or pancakes. Now to use it as an ingredient for my family to enjoy with our sausage-and-egg breakfast sandwiches.
Campground Bourbon Maple Sausage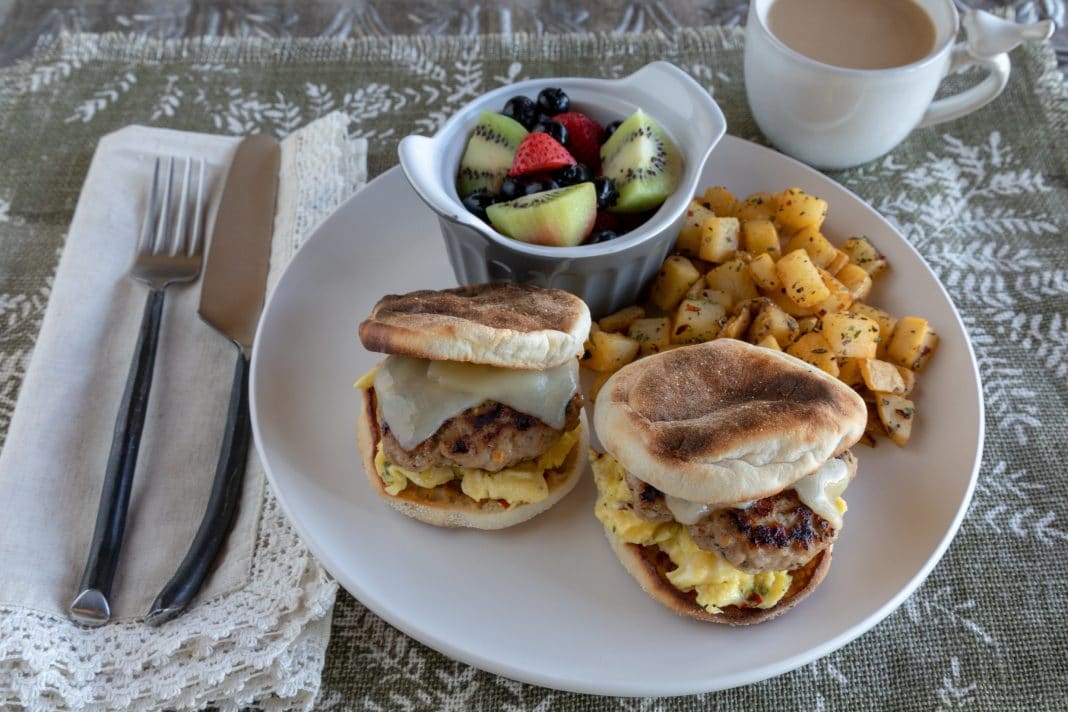 Ingredients
2 pounds fresh-ground pork
¼ cup Pappy & Co. bourbon aged maple syrup
1 tablespoon fresh sage, chopped fine
1 tablespoon fresh thyme, chopped fine
1 teaspoon smoked paprika
1 teaspoon garlic powder
1 teaspoon red chili flake
2 teaspoons kosher salt
2 teaspoons ground black pepper
Instructions
In a bowl add ground pork, garlic powder, smoked paprika, red chili flake, maple syrup, salt and pepper. Using your hands, mix the ingredients until all the spices are evenly distributed. To shape the sausage patties, divide sausage mixture into 2-ounce portions. Shape into balls and gently press the ball flat using the palms of your hands. Do not press the patties too flat or they crack around the edges. Place patties on a parchment-lined sheet pan and place in the refrigerator until ready to use.
Heat a nonstick or seasoned cast-iron pan over medium heat. Place four to six patties at a time to the hot pan. Cook for 5 minutes a side or until an instant-read thermometer registers 160 degrees and the center is not pink. Place on a paper towel-lined plate to absorb any extra fat and cover with foil to keep warm while you are cooking the remaining sausage patties.
Notes
Make ahead: The patties can be shaped and kept covered in the refrigerator for up to four days before cooking. To freeze the sausage patties, once you have pressed and shaped all the patties, place them on a parchment-lined baking sheet pan in one layer. Cover with plastic wrap and place in the freezer overnight until frozen solid, remove from baking sheet pan, and place in a zip top plastic bag. Return to freezer where they can stay for up to six months.
7.8.1.2
133
http://thecampgroundgourmet.com/bourbon-maple-sausage/
Original Post: Trailer Life 10/28/2019