The Best All Purpose BBQ Seasoning Mix
An all purpose BBQ seasoning is perfect for chicken, beef, turkey and vegetables. Making your own bbq seasoning from ingredients found in in your pantry is simple, cost effective and fun.
Having a fantastic homemade BBQ seasoning mix is exactly what every griller needs. First you know the ingredients, you can control the level of spice, salt, sugar and herbs. Second, it is very inexpensive to make compared to the pre-made bottled seasoning mixes. Third, its homemade and can be your "secret weapon" for any family cookout or Saturday BBQ.
Using this seasoning mix as a dry brine on chicken six hours before grilling helps the flavors reach the meat below the skins surface.  In particular the cumin, garlic and chili powder help deliver that smoky flavor. Add 2 cups of the BBQ seasoning mix to 12 cups of cold water to create a flavorful wet brine. Soak your turkey, chicken, and pork in the brine for the desired amount of time in the refrigerator. No need to rinse off the brine off just pat the skin dry and grill, roast or smoke the most flavorful and juicy proteins you will ever have.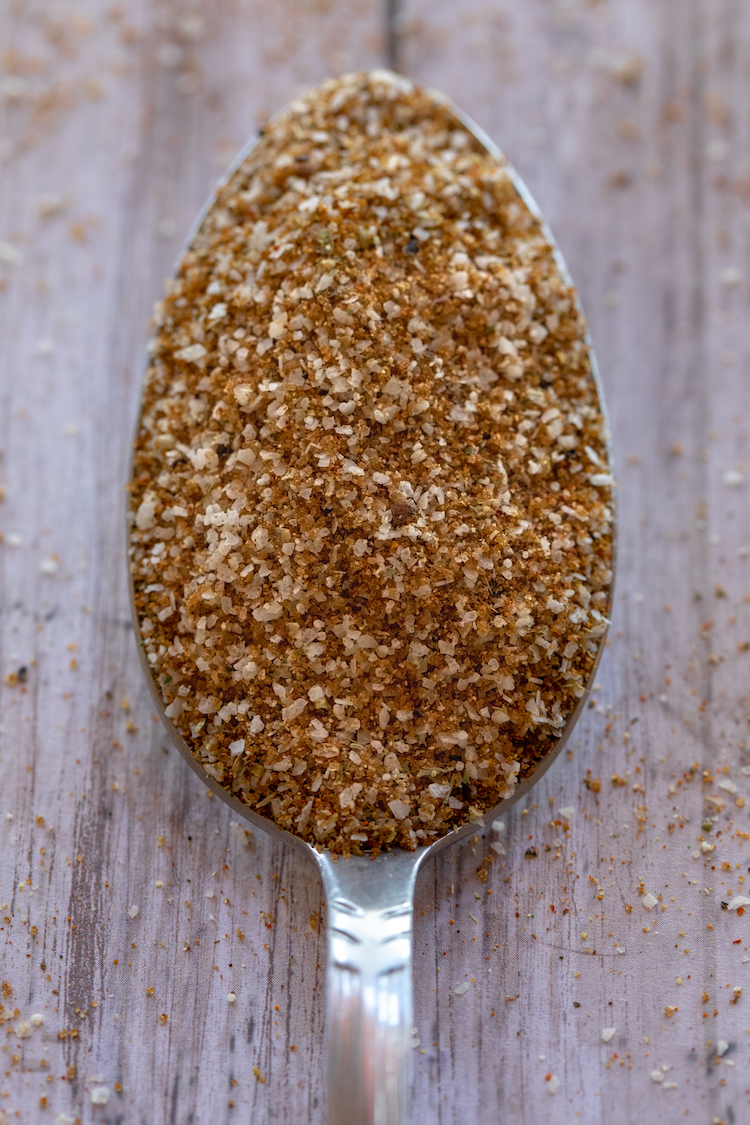 Ingredients
4 Tablespoons Kosher salt
4 Tablespoons light brown sugar
1 teaspoon paprika
1 teaspoon ground pepper
1 teaspoon ground cumin
1 teaspoon dried oregano
1 teaspoon dried parsley
1/2 teaspoon turmeric
1/2 teaspoon onion powder
1/2 teaspoon garlic powder
1/4 teaspoon chili powder
1/4 teaspoon ground cinnamon
1 teaspoon cornstarch (to keep mix from clumping)
Instructions
Place all ingredients into a mason jar, place lid on and shake well. Keep in your pantry up to 6 months.
Can be doubled.
Can be used on meat, chicken, pork, fish and vegetables.
7.8.1.2
71
http://thecampgroundgourmet.com/bbq-seasoning-mix/