Having a simple yet flavorful go to rub for grilled chicken is a must. Making it yourself guarantees freshness with bright and bold flavors. For my family BBQ chicken is a favorite of theirs. I love grilling bone in and skin on chicken thighs, they are full of flavor and that dark meat helps the chicken stay moist and juicy while cooking over a hot grill.
Where to get good spices
Lets face it most of us buy our seasonings at our grocery stores. But with our recent import restrictions due to the pandemic finding dried herbs and spices was tough. This is where my favorite go to spice company lead the pack at keeping kitchen spice racks stocked. Savory Spice company is your one stop shop for all things flavorful. Here are some of my top picks for this recipe and a few additions to kick the flavor up for your next meal.
Cracked Black Malabar Pepper: These peppercorns have a bold and well-rounded taste, which is just a bit fruity.
Smoked Spanish Hot paprika: add some spice to this rub, the oak smoked tongue tingling spice of this paprika will make your meal amazing.
Ground Cumin Seeds: warm, earthy, slight citrus flavor is one of the key elements to this rub.
Sea Salt: swap the kosher salt out for this clean briny flavor, best used before grilling meat so it has time to work its flavor into the protein.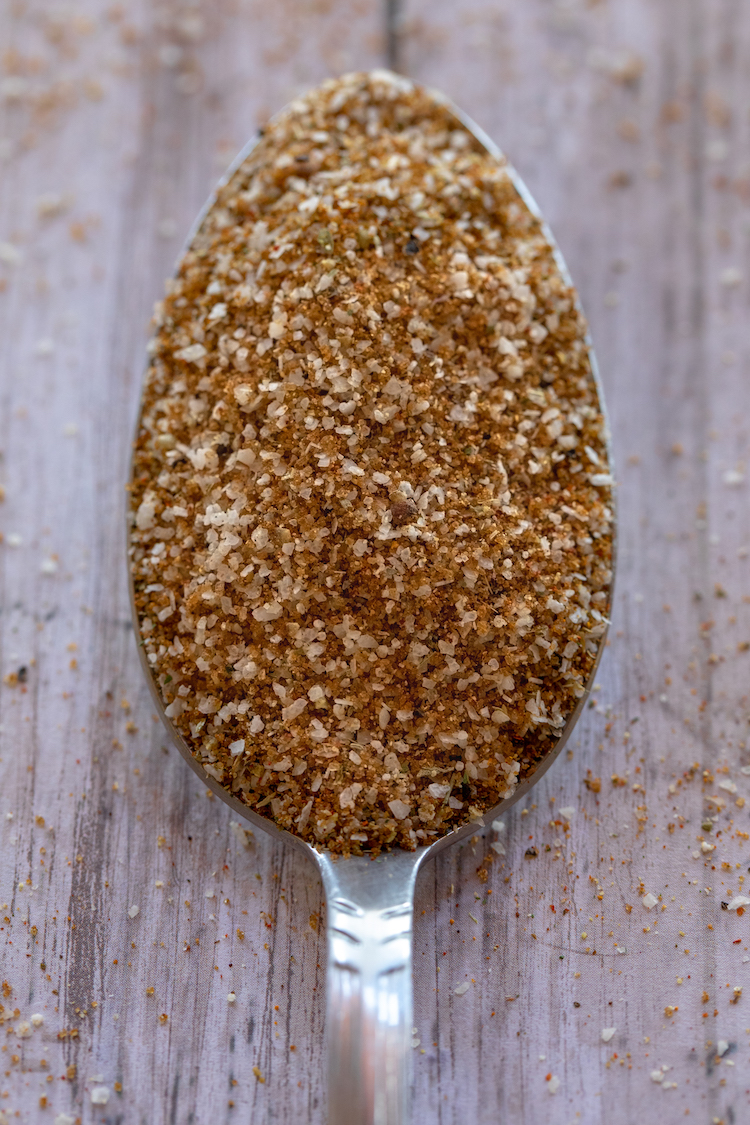 Ingredients
1 tablespoon smoked paprika
2 teaspoons onion powder
2 teaspoons Kosher salt
1 teaspoon ground black pepper
1 teaspoon granulated garlic
1 teaspoon granulated onion
1 teaspoon ground cumin
1/2 teaspoon cayenne pepper
Instructions
Add all the ingredients to a bowl and mix well. To store place spice rub in a container with a tight fitting lid, keep in a cool place up to six months.
7.8.1.2
152
http://thecampgroundgourmet.com/bbq-chicken-rub/