The Best Asian Spice Mix
A delicious and simple homemade Asian spice mix, full of flavor and at a fraction of the store bought price tag.
Ginger powder, brown sugar, garlic, chives, toasted sesame seeds and red chili flake deliver a powerful flavor to any dish you use this spice mix with.
Sprinkle Asian seasoning mix on shrimp just before grilling over a fire. Add in two teaspoons to fresh ground pork for Asian pork sliders. Rub a side of salmon with two teaspoons of the spice mix before grilling on a cedar plank.  Add a teaspoon or two of the season mix to grapeseed oil and marinate chunks of beef before grilling kabobs.
A mix of soy sauce, toasted sesame seed oil, ketchup and the mix will create an Asian bbq sauce that is better than any pre-made bottle mix you buy at the store.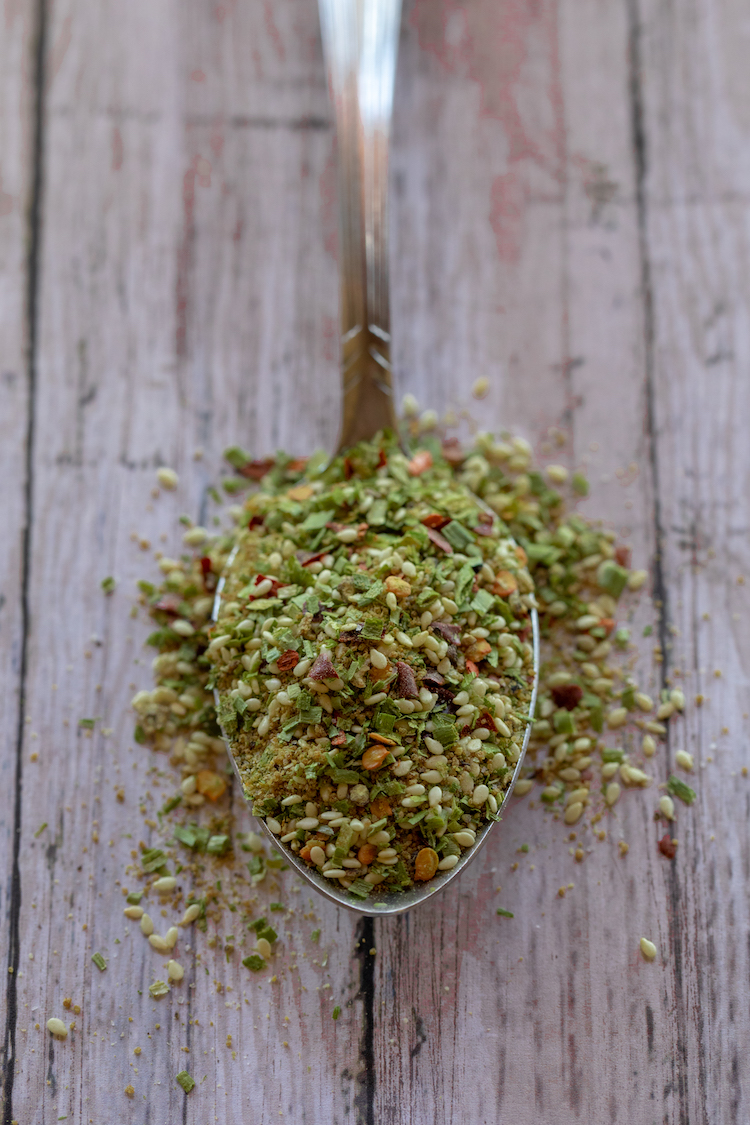 Ingredients
2 Tablespoons dried chives
1 Tablespoon dark brown sugar
1 Tablespoon toasted sesame seeds
2 teaspoons garlic powder
2 teaspoons ginger powder
2 teaspoons sea salt
1 teaspoon ground black pepper
½ teaspoon dried red chili flake
Instructions
Place all ingredients into a mason jar, place lid on and shake well. Keep in your pantry up to 6 months.
Can be doubled.
Can be used on chicken, beef, turkey, pork, fish and vegetables.
7.8.1.2
68
http://thecampgroundgourmet.com/asian-spice-mix/